Kitchen is the heart of home. It is not only where we cook and eat, but also play an essential part in family life with love and laughter.
But even though we use kitchen everyday, many are not clear of how to design the proper kitchen structure. How to organize a tidy kitchen you will enjoy? Let's take a look at the following 6 tips.
No.1 Built-in Cabinet for Appliance
Don't want more and more kitchen appliances occupy the space of the countertop? The built-in cabinets can make the oven, microwave and range hood almost "invisible", easier to clean and never out of date.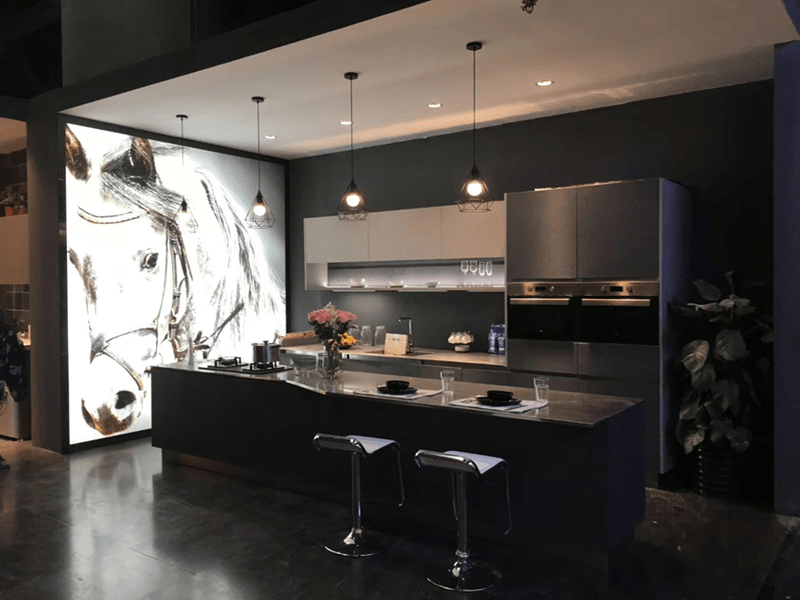 Can you find the hidden kitchen appliances?
No.2 Mosaic Tile
Mosaic tiles can add more colors to your kitchen and enrich sense of multi-layers. In addition, mosaic tiles as splashback looks less obvious with splashes of dirt or oil stains.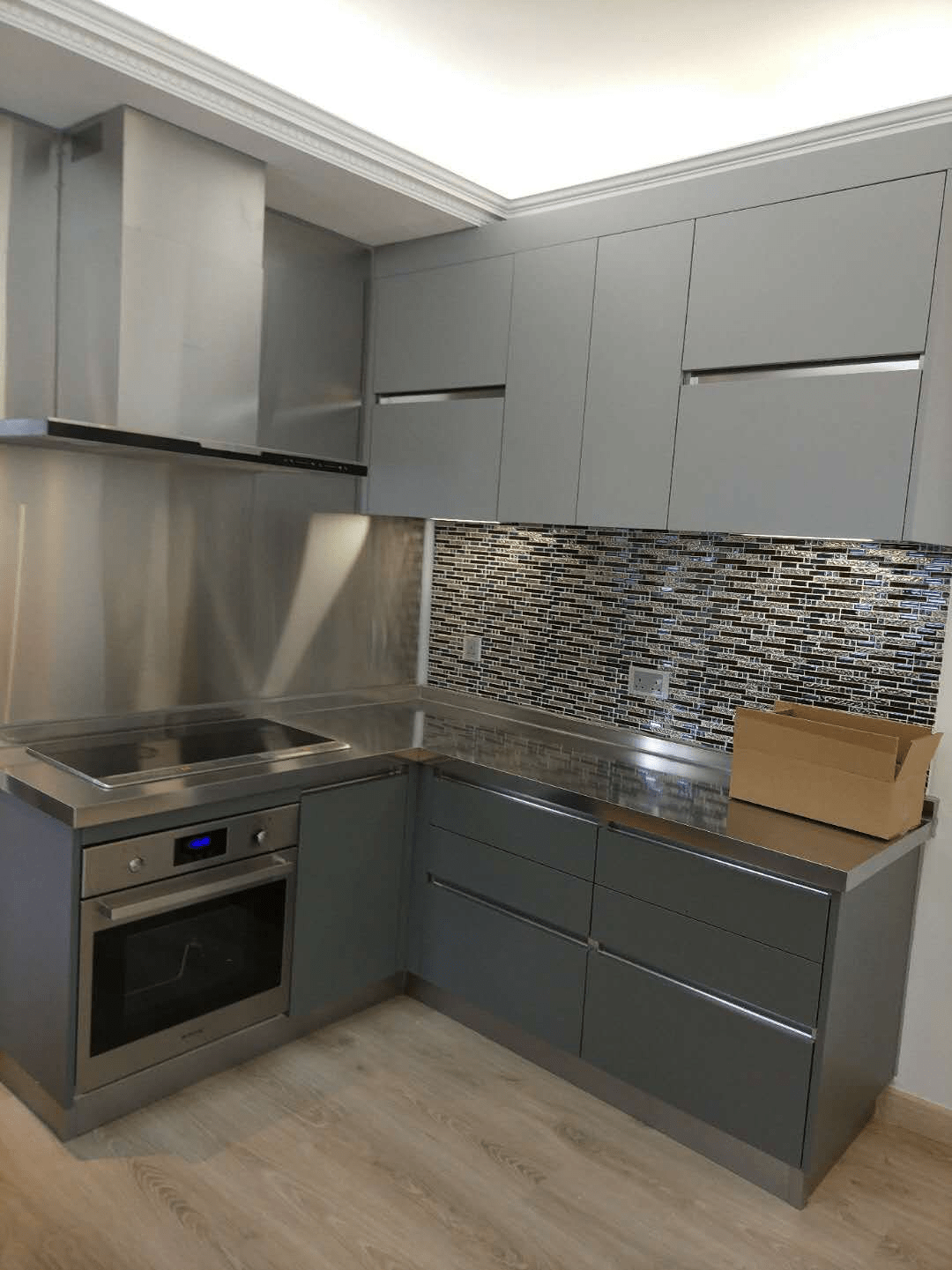 This blue mosaic tile gives a refreshing feeling.
No.3 Storage Space
It is no easy task for a small space to keep good storage of appliances, kitchen utensils, cutlery and food, unless you get really smart with these points:
1.Except range hood, all other appliances are put in proper position depending on your habit.
2.Items with light weight and less frequently used can be put in wall cabinets.
3.Make good use of wall space with a simple rack to store spice boxes, chopping boards and spatula, dishes, cups and dry food.
4.Sink cabinet can be used to store cleaning liquid, wash basin,etc.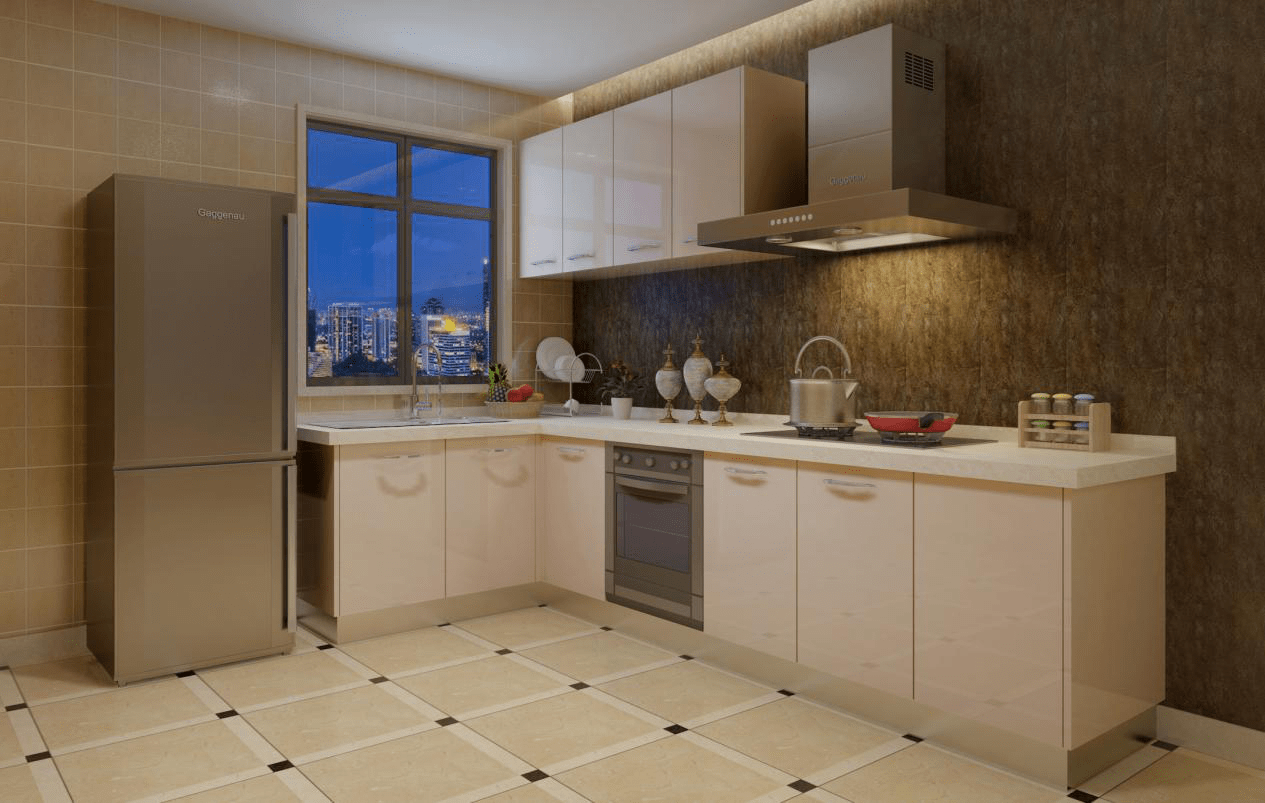 No.4 Range Hood
European style hood is beautiful with sophisticated details, its air volume is relatively large. It is suitable for kitchens with large space.
Side-suction hood has a thinner body, its advantage is when you are cooking not so easy to touch your head plus easy to clean.
You can choose according to your cooking habits and the overall design of kitchen.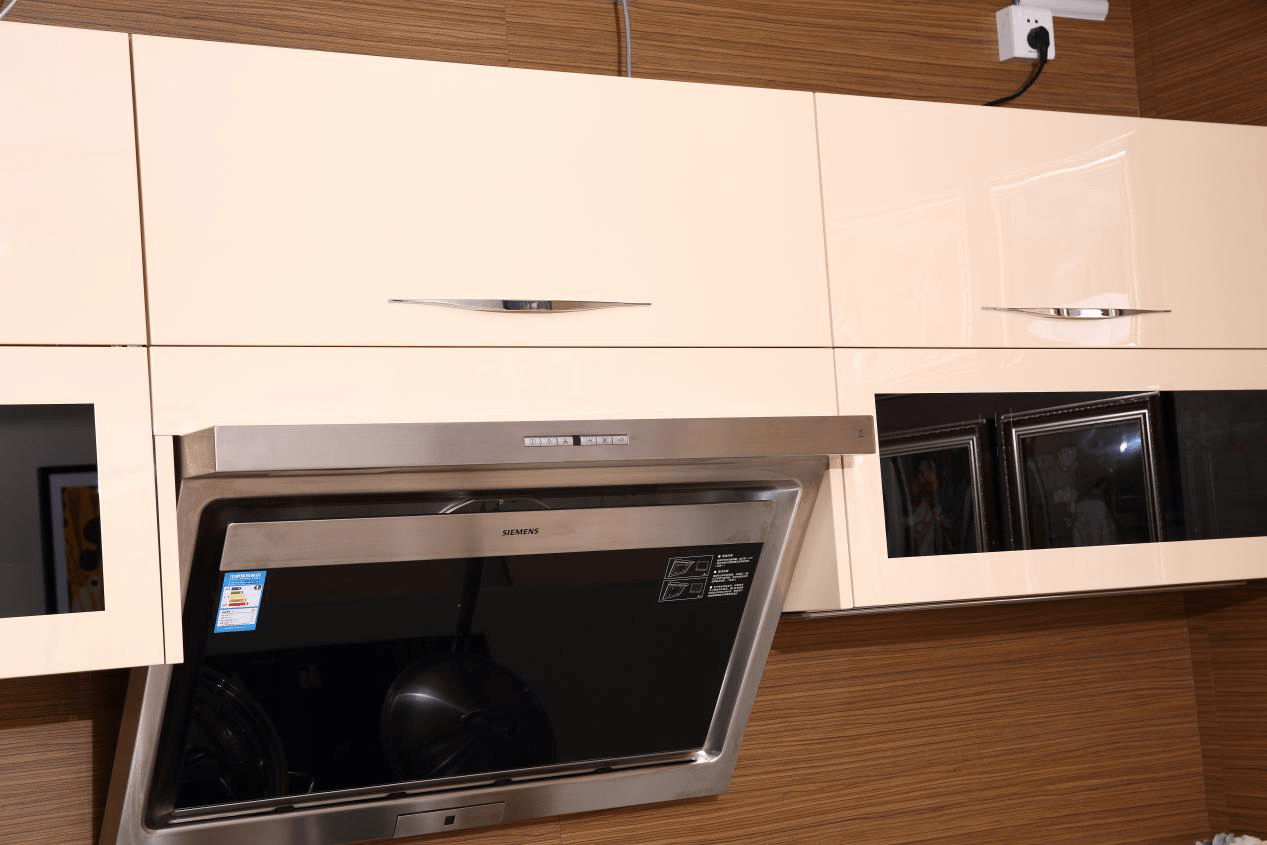 No.5 Spray Faucet
Water from the tap is not convenient enough for whole kitchen cleaning? Nowadays the most advanced spray faucet can solve your problem.
It can move, can rotate at any angle, you can also stretch it! ~ It suddenly becomes easy job to clean the kitchen!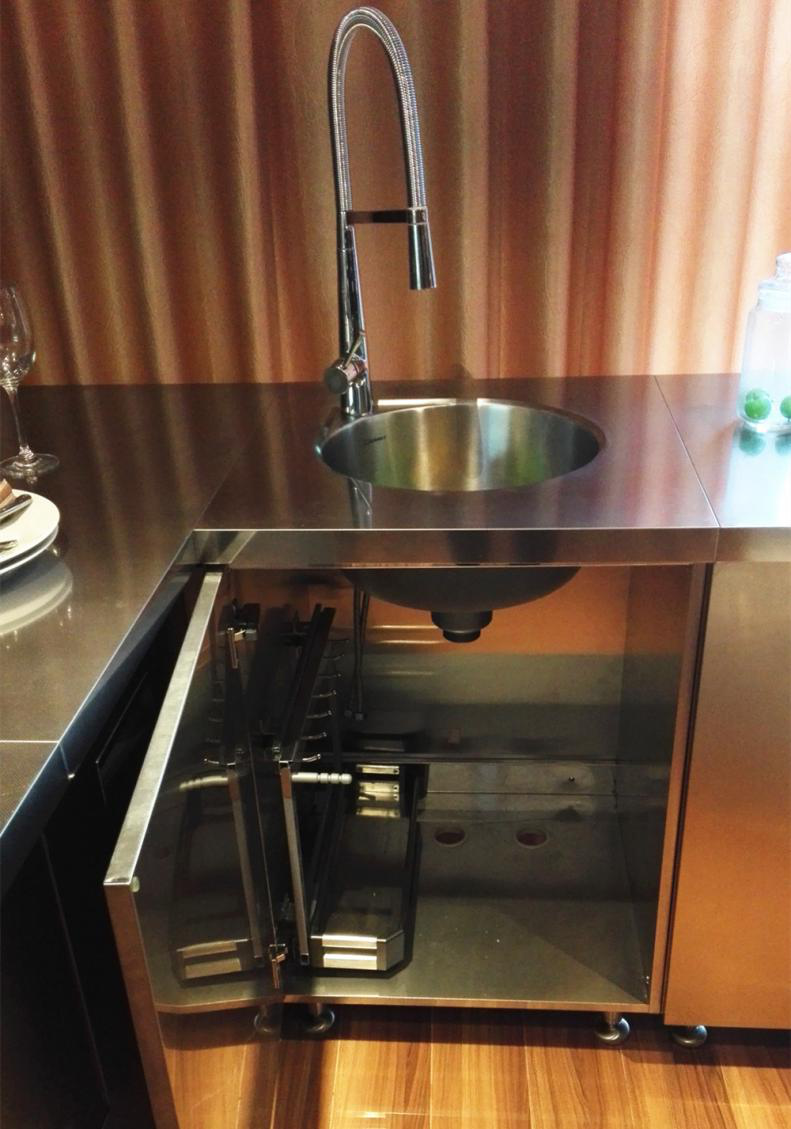 No.6 Moisture-proof Design
The kitchen is a water-concentrated area as daily cooking can easily lead to a wet space.
It is easy to attract maggots, ants, and even food mold. For the family's health, we must do a good job to prevent moisture.
It's highly suggested to choose FADIOR 304 grade stainless steel kitchen cabinet, as an upgrade from traditional wooden kitchen, due to its excellent performance against water, moist, fire or insects.