Tips for Cabinet Maintenance
Countertop Maintenance
A. should avoid hot pan, kettle direct contact with countertop, best to place them in the pot rack.
B. during operation should try to avoid using sharp objects struck countertops to avoid scratches. Regardless of the selected table, vegetable cooking food should be on the chopping block, in addition to avoid leaving marks, you'll also do better hygiene.
C. General material countertops, bubbles and cracks, if colored liquid penetration which will cause discoloration or stains, dyes or hair dye should be avoided directly on the table.
D. chemical erosion, for many materials is not allowed. For example, stainless steel table salt is likely to rust stains, so usually should be taken to avoid the soy sauce and other items directly on the table.
E. Avoid artificial panel cupboard prolonged retention of water on the table.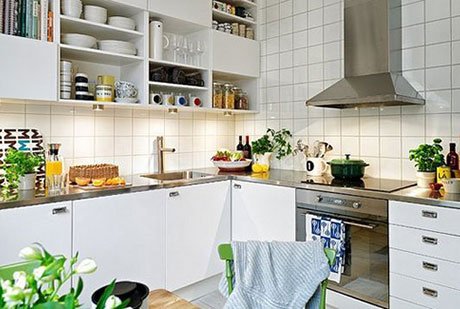 Door Maintenance
A. Avoid countertop water soaking down to the door, otherwise they will be deformed after a long time.
B. hinges and door handle to loosen and abnormal sound, should promptly notify the factory calibration or maintenance.
C. Solid wood door can use furniture wax clean water maintenance. Crystal door can be used flannel dipped in warm water or neutral detergent.
Carcass Maintenance
A. OTC carrying capacity is generally not as cabinets, so the cabinet for placing light items, such as cans and glass and other seasonings, heavy preferably placed under the cabinet.
B. Load the cabinet utensils should be cleaned and then placed, with particular attention to the need to dry utensils.
C. The cabinet hardware with a dry cloth to avoid leaving water droplets on the surface cause water marks.
D. cooking station tank can advance with filaments Douzhu internal filter cartridge, to prevent food residues and small debris blocking pipes.