The kitchen is the room in our homes that is versatile, second to the living room only, which we can use for multiple purposes. You can host a tea party with lady friends or a cook-off between buddies who can cook well. From cooking to dining to partying to using it as a storage space, a kitchen can do act like anything you want it to be.
Moreover, after the living room, if there is an area in the house that your visitors will check out is the kitchen. As such, ensuring the best for the same is essential.
Furthermore, if you have been planning to revamp your kitchenette with new cupboards, then look no further than Chinese kitchen cabinet manufacturers. However, before we get to the why, let us go through the things you need to contemplate when choosing kitchen cabinets.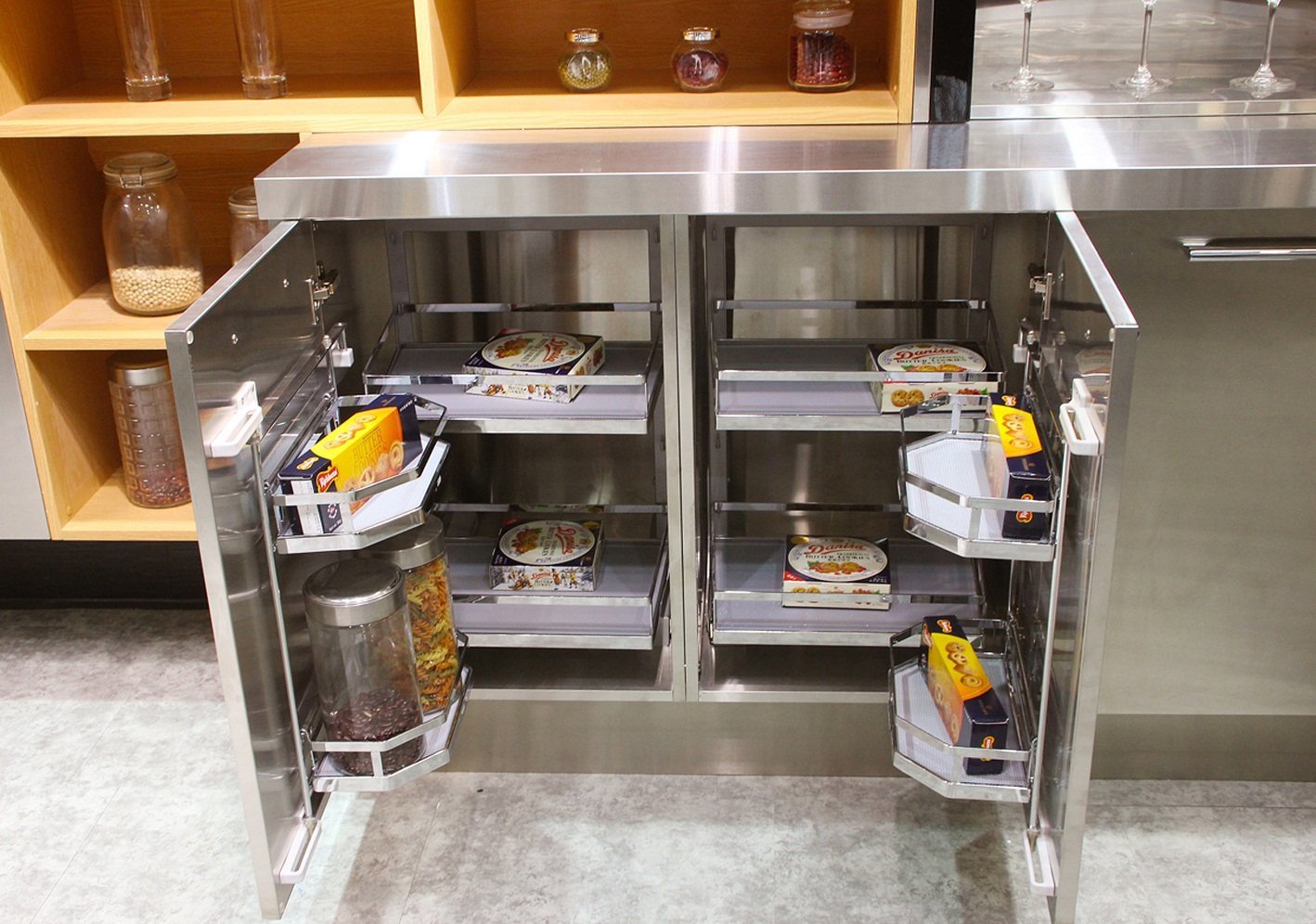 Things to consider when choosing kitchen cabinets
Your displeasure
Before you go and buy a new cabinet, you need to figure out why you don't like the one you own now. Think back to the moment when your first thought, "I wish I had a different cabinet," and infer what made you unhappy. Moreover, think of what qualities (or lack thereof) of the cabinet you don't like because doing so will help you realize what you need.
Your needs
Knowing what you need in a cabinet helps you choose one that will make you happy for a long time to come. Ask yourself why you want a new cabinet and for what you are going to use it? The answer to these two questions will let you know what type of cabinet you have to choose.
Your budget
Once you have figured out what you need in a cabinet, it is time to decide how much you are willing to spend. There are many types of cabinets, hardwood to particle board, expensive to cheap ones. Knowing your budget will let you know what type you need to choose.
How to spot quality kitchen cabinets?
Stainless steel
A high-quality cabinet will need to sturdy and lasting. Nothing screams out strong louder than stainless steel. Investing in al all stainless steel cabinet will ensure that you get to use it for a long time to come. Additionally, a quality cabinet will have full-height back panels and face frames made of the wood to make it sturdier, like the ones that Chinese kitchen cabinet manufacturer offers.
Hinges and glides
You need hinges and glides to be able to open and close cabinets and drawers. The ones with poor quality can lead to unevenness that can lead them to get stuck. However, quality cabinets with have soft-close hinges and glide made of steel to ensure a lasting cupboard.
Interior
The inside of a cabinet should be wipe-clean and porous to ensure there isn't wear and tear of any kind. That is why high-grade cabinets
(Ones offered by Chinese kitchen cabinet manufacturers) will have melamine interiors because of the compound's resistance to fire, water, and stain.
Why choose Chinese kitchen cabinet manufacturers?
Aesthetic
Aesthetics is important when it comes to cupboards in our kitchenette as it needs to match with the style of the rest of the house. Chinese kitchen cabinet manufacturers know this, and as such, their products are laced with breathtaking artwork and oozing charm.
Easy handling
Cupboards from Chinese kitchen cabinet manufacturers are easy to handle with their ergonomic features and lightweight. As such, it is easy to assemble your food items or otherwise in them without having to cramp it.
Affordable
It is widely known that products manufactured in China are cheap and affordable when compared to local or other international brands. As such, when you need cabinets that will not burn a hole in your pocket, it is time to seek out a Chinese kitchen cabinet manufacturer.
Assured quality
There is a misconception about products made in China, or rather about affordable things. It is often mistakenly thought that due to the low prices that Chinese kitchen cabinet manufacturers charge, the quality is poor. However, it is far from the truth, which is that Chinese kitchen cabinets top others in the world when it comes to durability and quality.
Chinese kitchen cabinet manufacturers know how to combine beauty and brawn in a way that makes cupboards easy to handle and affordable. Therefore, it makes up a perfect choice for the ones looking for cabinets that will last longer while matching the style quotient.