In modern times, outdoor kitchens are the new aesthetic. But there are many materials out there to make the kitchen cabinets hard to choose. For an outdoor kitchen, it is necessary to choose a material that can resist extreme weather conditions, dust, rainwater, pollutants and other stuff like this. But can you find all these qualities in just one material? Read further and choose for yourself.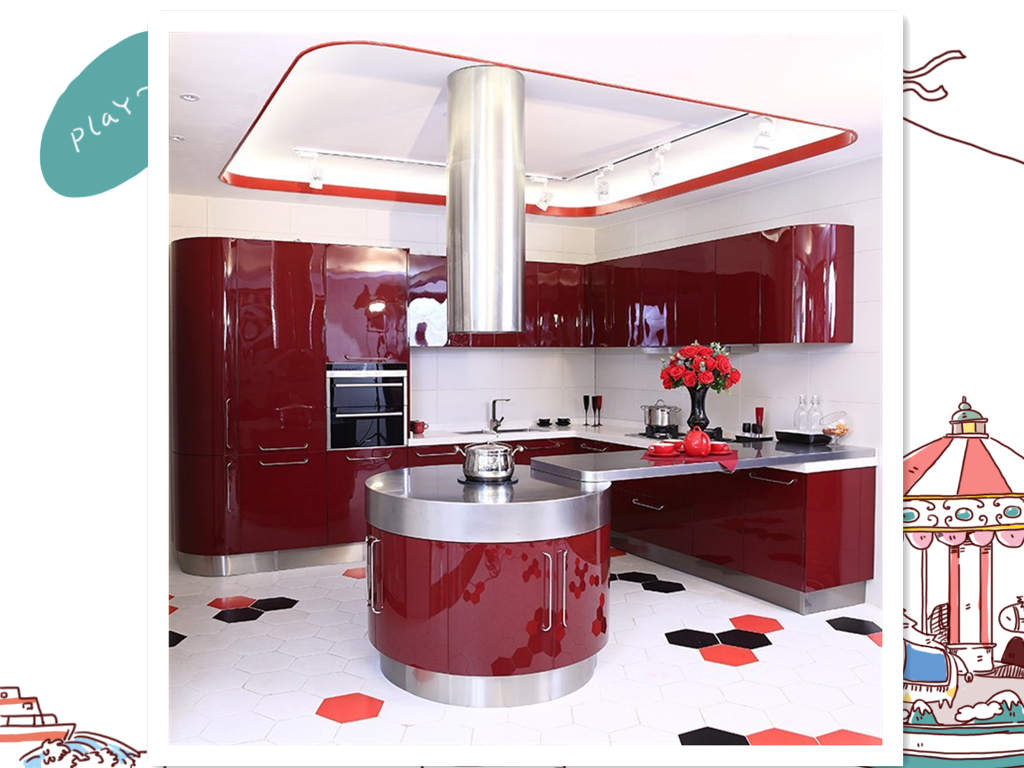 Wood Cabinets
You must have seen wood cabinets for indoor kitchens. But is the wood a good option for outdoor cabinets? Indoor kitchen cabinets most of the times don't need resistance to water but outdoor kitchen cabinets can't stay intact without a material that is resistant to water.
When wood absorbs water, it is most likely to swell. As it keeps swelling, the constituents inside start to break apart. And as time passes, the cabinet can be damaged to a great extent ruining the whole look. This moisture does not necessarily need to be direct water. In fact, when humidity and air temperature rise at the same time, it causes the wood to swell also.
Other than the damage caused by water or moisture, sunlight can also do harm to the wood. Even if you use hardwood, it can't be saved from sunlight. The wood becomes discolored with the time.
But if you still wish to have a wooden cabinet for your kitchen, you need to make sure that it is placed in an area where there is least moisture reach. You also need to make sure that it is in the shade so that sunlight can't reach the wood and harm it.
Stainless Steel Cabinets
Stainless Steel is an alloy of chromium, nickel, and iron. It is the most used material for outdoor kitchen cabinets. It is also used for indoor kitchen cabinets. Many people use stainless steel for the countertop only. The stainless-steel kitchen cabinets also provide a very minimal but aesthetic look. It makes your setting look luxury and royal.
There are many benefits of using stainless steel for outdoor kitchen cabinets.
Water Resistant
When exposed to a wet environment, stainless steel does not get corrosion. Unlike wood, steel does not swell when it absorbs water or moisture. This characteristic of stainless steel makes it resistant to water. Thus, it can handle severe rainfall as well as other kinds of extreme weather conditions.
Electricity Resistant
In addition to water resistance, stainless steel is also a bad conductor of electricity and heat. Therefore, current can't travel through the stainless steel and you can place electric devices without any fear near to the kitchen cabinets made with stainless steel.
Heat Resistant
Being a poor conductor of heat, stainless steel is also least affected by sunlight and UV rays.
Powder Coating
If you want to use stainless steel to make your kitchen cabinets, then it is suggested to use a powder coating for them. The powder coating makes it easier to clean. Due to the powder coating, stainless steel does not get hot to touch by the sunlight. It also prevents fingerprints to show on the surface of stainless steel.
Families of Stainless Steel:
There are many kinds of stainless steel which can be used for kitchen cabinets such as Austenitic Stainless Steel, Ferritic Stainless Steel, Martensitic Stainless Steel, and Duplex Stainless Steel. You can take the opinion of stainless steel kitchen manufacturers like us in this regard. We will help you to choose the best kind of stainless steel suitable for your house and taste.
Tiled Cabinets
Tiles can also be used for the countertop of a kitchen cabinet. They come with a wide range of patterns and colors. Therefore, you can easily mix and match with other things in your kitchen if you wish to. The main problem with tiling is that the lines separating each tile looks odd and won't be suitable for a mature kitchen cabinet.
Concrete Cabinets
Concrete made cabinets is also another option but concrete is most likely to crack.
Conclusion
Now you have enough knowledge to choose for yourself. In my opinion, stainless steel is the best material for cabinets. It looks luxurious and elegant. You can get the help of our experienced professionals and they will make your dream kitchen come true.