On March 28th, the 8th China [Guangzhou] Customized Furniture Exhibition was held at the Poly World Trade Expo in Guangzhou. Fadior appeared on the expo with several new products and successfully absorbed people's attention.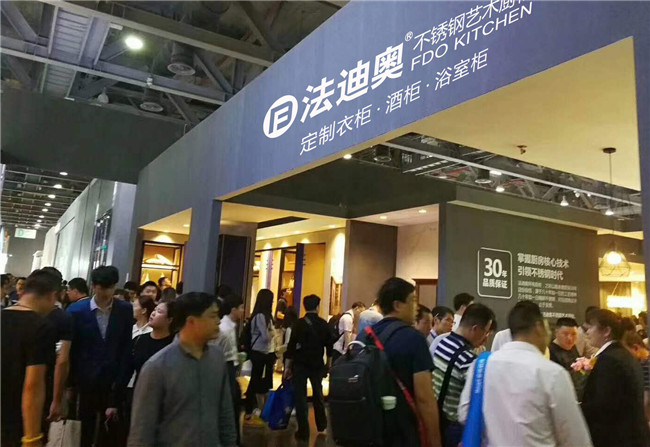 1st day of the expo, people rush to Fadior booth
With an exhibition area of 500㎡, Fadior set up nine living display area, including living room, bedroom, kitchen, bathroom, balcony, independent cloakroom, etc. The exhibition products cover the kitchen cabinet, wardrobe, wine cabinet, balcony cabinet and bathroom cabinet five categories.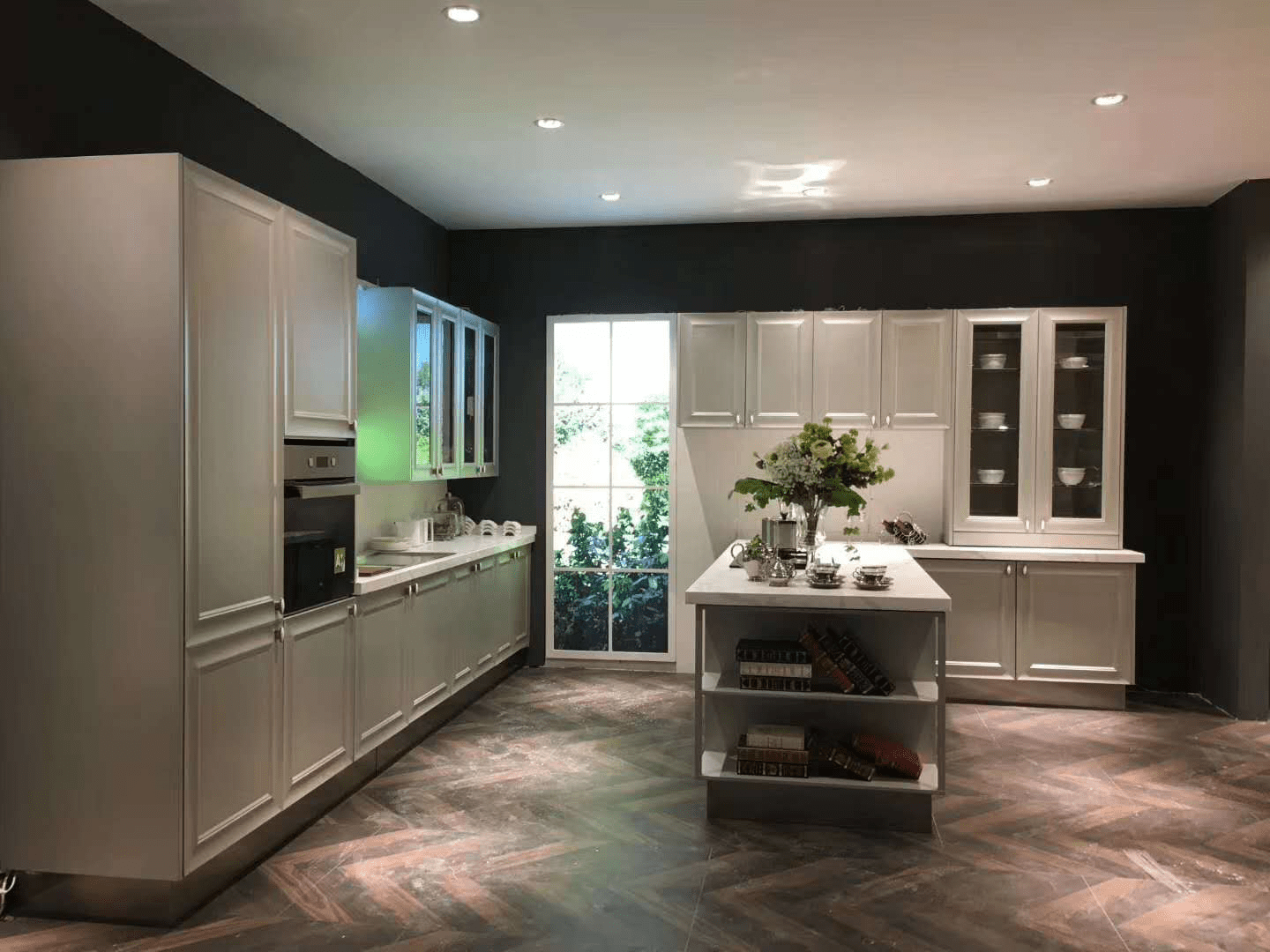 Kitchen 1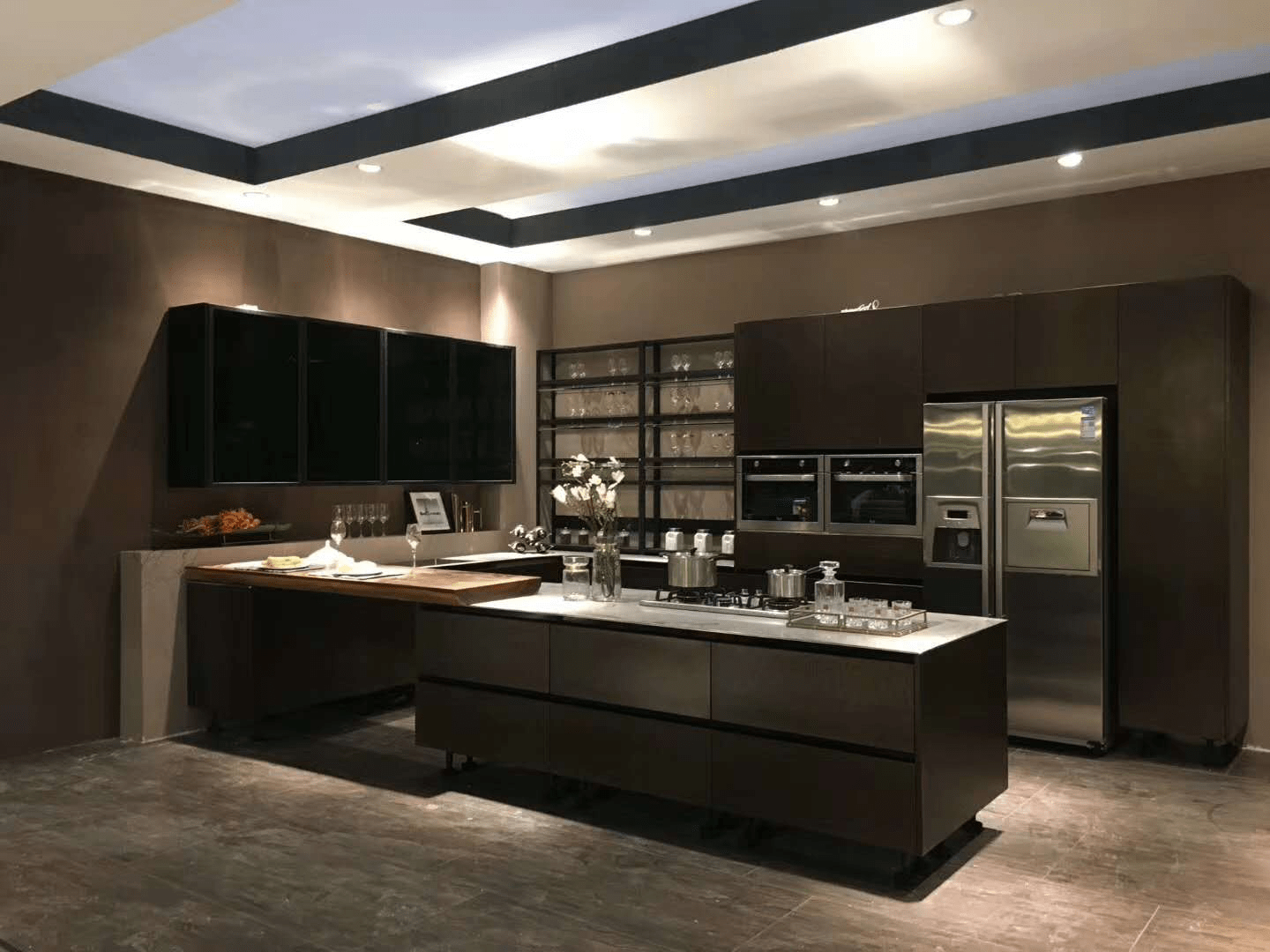 Kitchen 2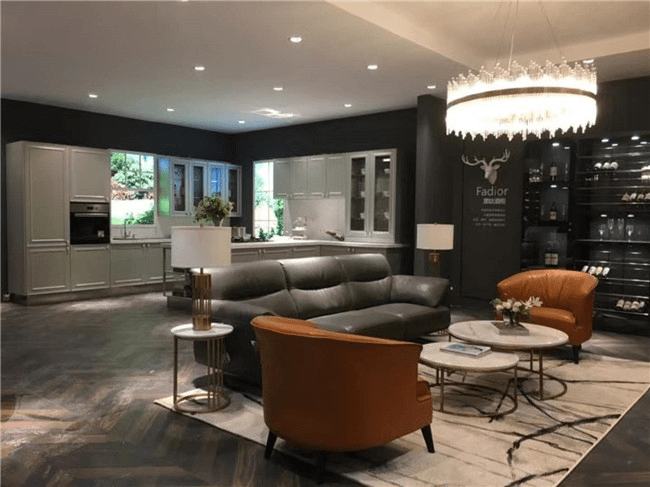 Living room
And all these showrooms were built up and decorated in 48 hours, what a miracle!
Except for our well-known stainless-steel kitchen cabinet and bathroom cabinet, Fadior's new product—leather wardrobe became another favorite in the fair!
Three wardrobes were display at the expo.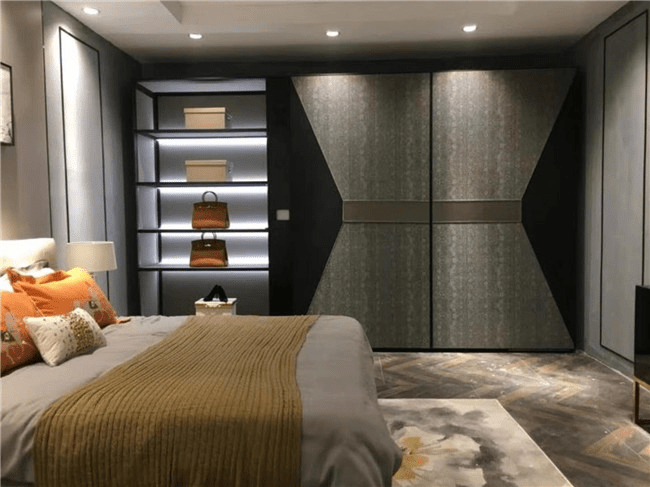 Wardrobe 1
These wardrobes put different elements into design, such as geometry, animal texture and even traditional Chinese element like cheongsam! With a wide variety of styles, they are simply appeal to very different personalities.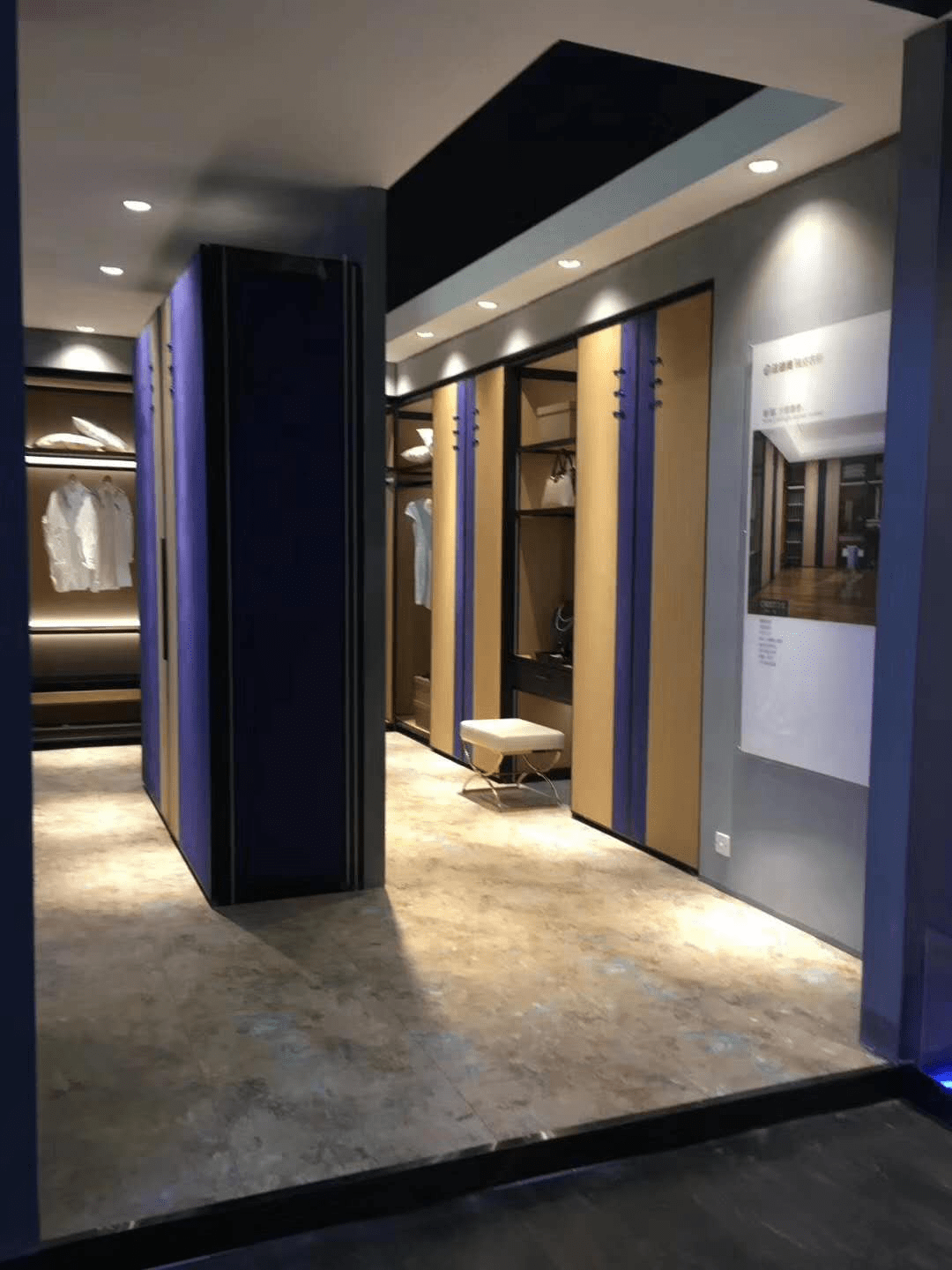 Wardrobe 2
The theme of Fadior's exhibition is "stainless steel meets green technology, bring you digital life". VR experience is another bright spot of the show. By wearing VR glasses, customers can experience of each product directly and intuitively like its placed in the house right in front of you.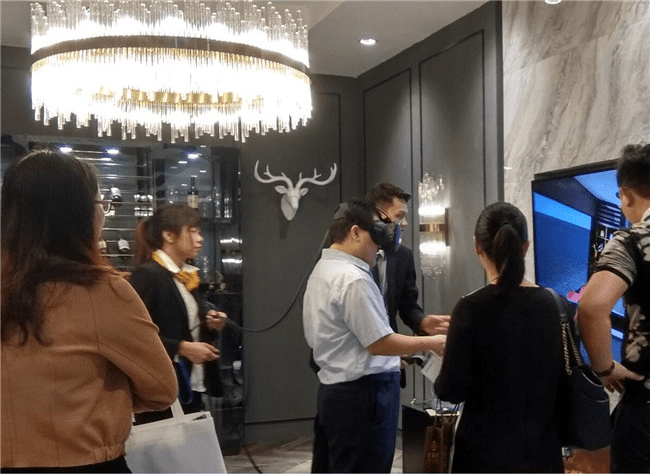 Customer experience the digital life by VR glasses under guidance
Also, another new technique was unveiled, that is, Fadior's Micro-X stainless steel panel. Fadior's innovative micro-x has revolutionized the core technology of the whole industry. It achieved "zero-formaldehyde", and zero-TVOC" and make the stainless-steel kitchen cabinet more scratch proof and well textured. The release of Fadior micro-x in December, 2017 has drawn widespread attention in the kitchen cabinet industry and among consumers.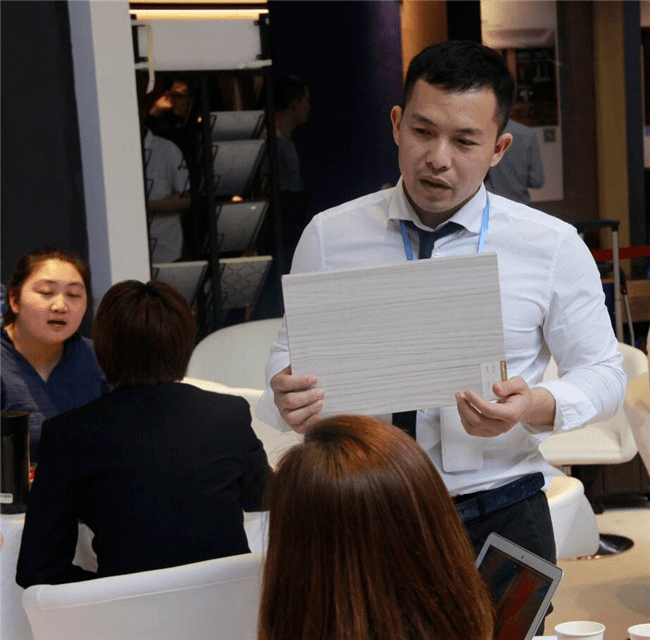 Staff introduced Micro-X panel to visitors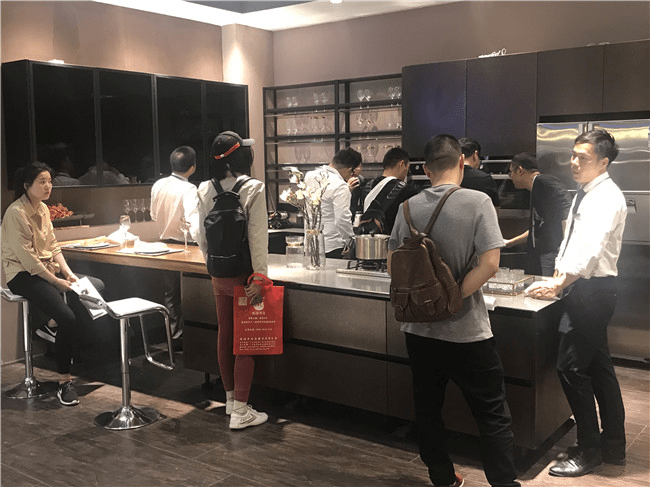 Visitors got to know about micro-x product
Bright products attracted a large number of prospective franchisees and consumers. The negotiation zone was full of merchants and consumers.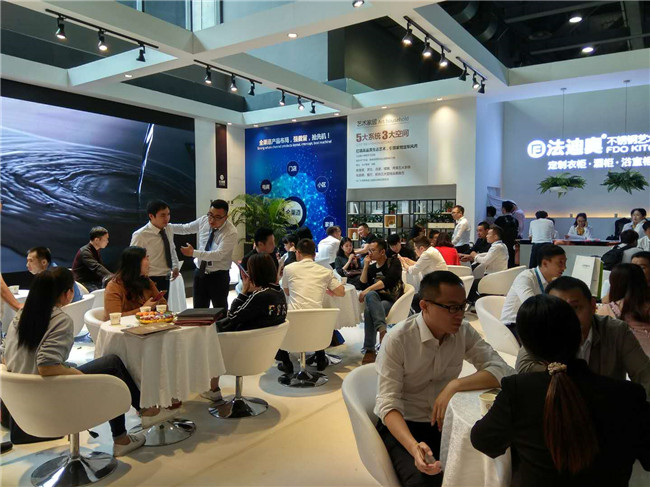 Negotiation zone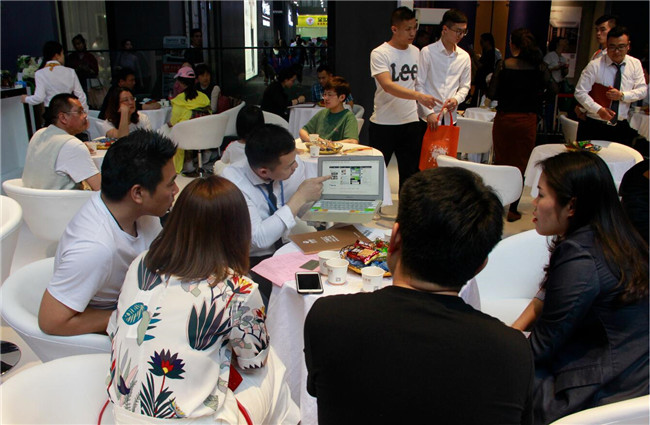 The expo was last for three days and got a good result and perfect ending, now Fadior is moving to its next goal. Hope to see you in the next showing stage!