Today is the International Women's day. It is a public holiday setting to celebrates the great movement of women's right. The earliest Women's Day called National Women day was held on February 28, 1909 in New York. In 1911, the first International Women's Day set up. China start to celebrate this holiday from 1922.With the improvement of the protection of women and girl's right, Women's day has particular importance in nowadays China.

As a kitchen cabinet enterprise, Fadior knows how women contribute and sacrifice for their family, thus in this special day, Fadior prepared gifts and roses to all the female employee to show the respect and care to them.

Also, for our customer, Fadior takes part in T-mall's shopping carnival, providing extra discount, wish every family can own their stainless steel kitchen, keep elegant and beautiful all the time. A Worry-free kitchen, which make of 304 stainless steel, can be a best gift for your family. Let's make a good dinner to show our loves and thanks to our wife or mother.
How can the International Women's Day become a shopping carnival in China? Statistics shows that hundreds of millions of female consumers are turning the shopping behavior into an expression of love. Female today have torn off the traditional label, with a new attitude of consumption. They buy for themselves and for others, they are impulsive but not slavish, increasingly pragmatic and rational, continue to bring surprises and thinking to the market.

The more independent, the more able to buy what they really want. The good celebration of Women's Day in China is a good signal which show the awakening of women's independent consciousness.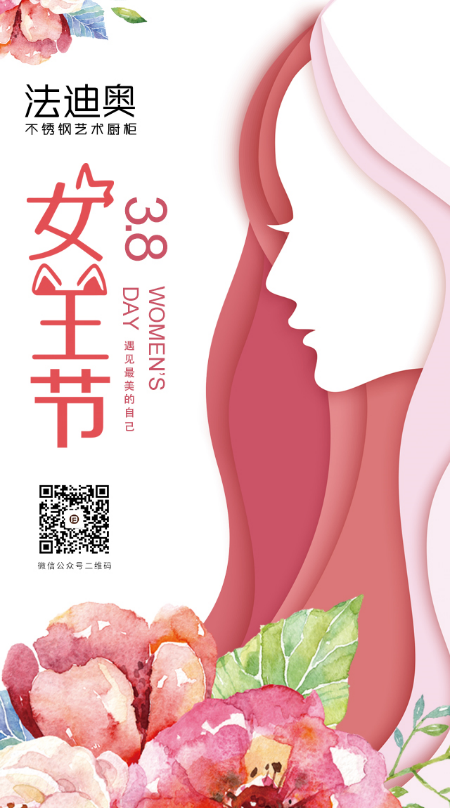 Wish all the women and girls a Happy International Women's Day and a happy life.