At the end of 2018, Fadior Joins hands with Internationally famous designer, Dr.Liang Jinghua, which aroused great attention in the industry.
Established in 1999, Fadior keep changing and developing into a brand that always lead the industrial trend. In the field of kitchen cabinet, Fadior has been awarded the honorable title of high-tech enterprise and high-tech products of Guangdong province because of the innovative use of materials and the contribution to environment.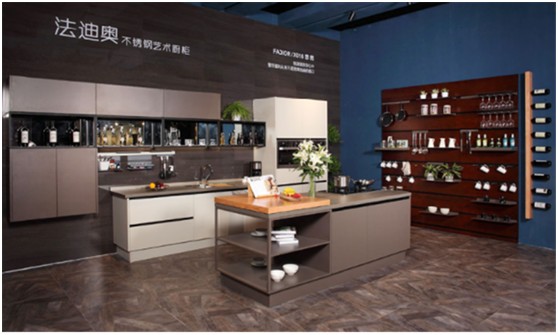 One of the reasons to success is that Fadior keep focusing on design and innovation. At the end of 2018, Fadior takes a new move. That is, cooperating with Famous designer Dr. Liang Jinghua. Dr. Liang will be Fadior's first spokesman after the signing ceremony & the 4th China Home Decoration & Supply Chain Summit & Annual Conference on Dec.31. This is the first time that Fadior appoint an image spokesman. As a leading company in stainless steel kitchen industry, quality used to be the only 'spokesman" of Fadior. However, nowadays people like to pursuit of individual products and have higher requirement for their kitchen , to meet their needs, we need to design more fashion and artistic kitchen for customer, that's why Fadior invites Dr.Liang to be the first spokesman.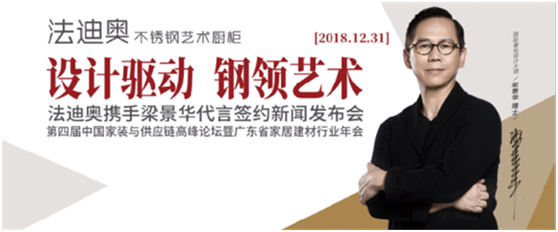 Fadior will work with Dr.Liang to design more product and open up the market of high-end kitchen. Using SUS304 stainless steel as raw material, Fadior kitchen cabinet have great performance in quality, design and environmental protection, make good use of kitchen space, provide customers a safe home. In 2019, Fadior will bring more good kitchen for customer.