Fadior Successfully Held the 2018 Domestic Dealer Annual Meeting
On March 31, Fadior held the domestic dealer annual meeting at Foshan Vienna Hotels with the theme of "open new dreaming era, take off 2018".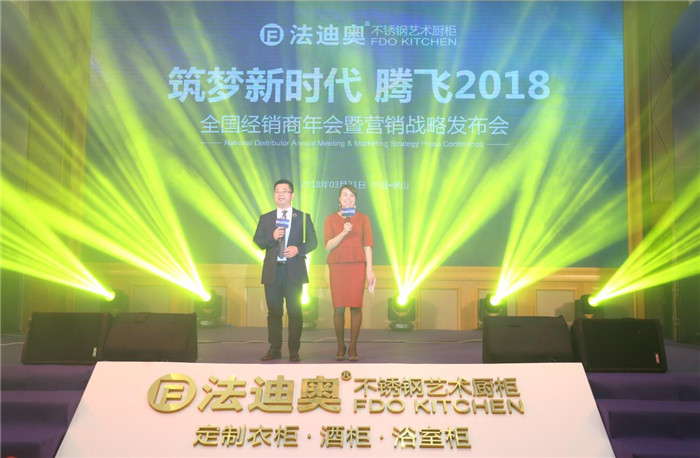 Mr. Shen Yirong, president of Fadior, and company's executives gathered with more than 200 deals all around the country to share the meeting. Mr. Wu from Rich Land Capital. Inc, Mr. Yang from Digital China and Blum's president in China, Mr. Dietmar Rathbauer, and Germany Teka's president of Asia Mr. Alexander Kunz attended the meeting.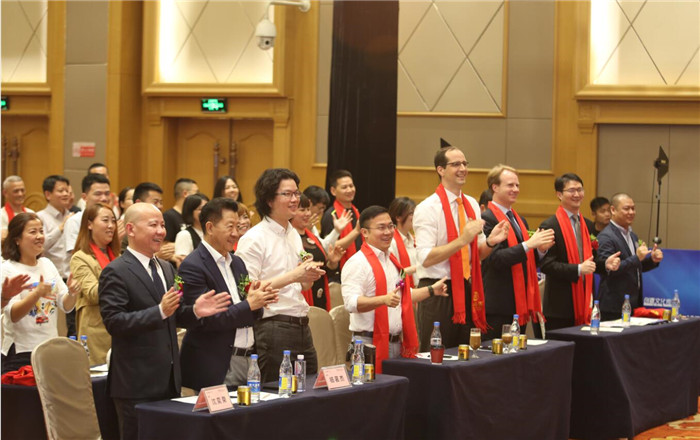 Direction is the core of brand development, also, strategy and method are all important to the success of a company.
The annual conference focused on the theme building a new area of dreams, discuss and release the strategic plan for marketing in 2018, which point the way for the vast number of dealers to win the market in the competitive market.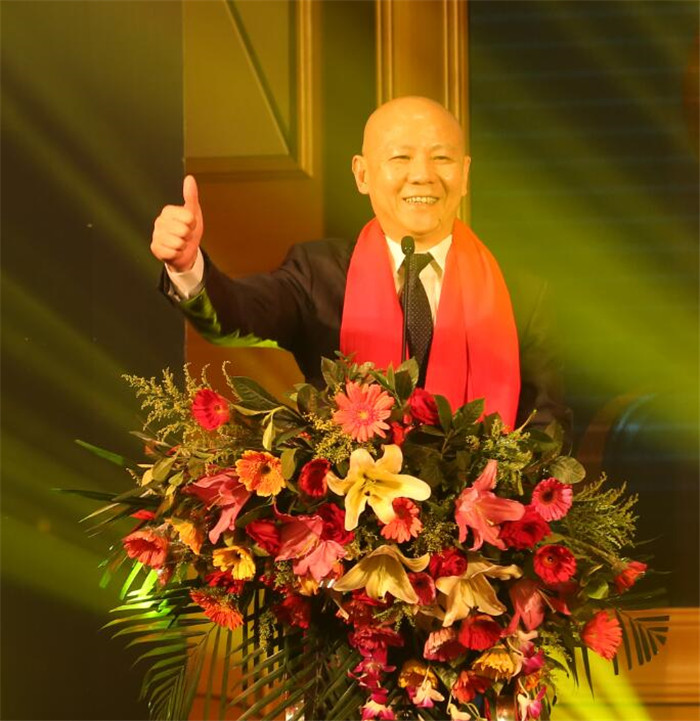 President Shen Yirong take the helm of the company
The way Fadior went through goes ups and downs, but with the support and believes of all our friends and partners, Fadior is not afraid of anything.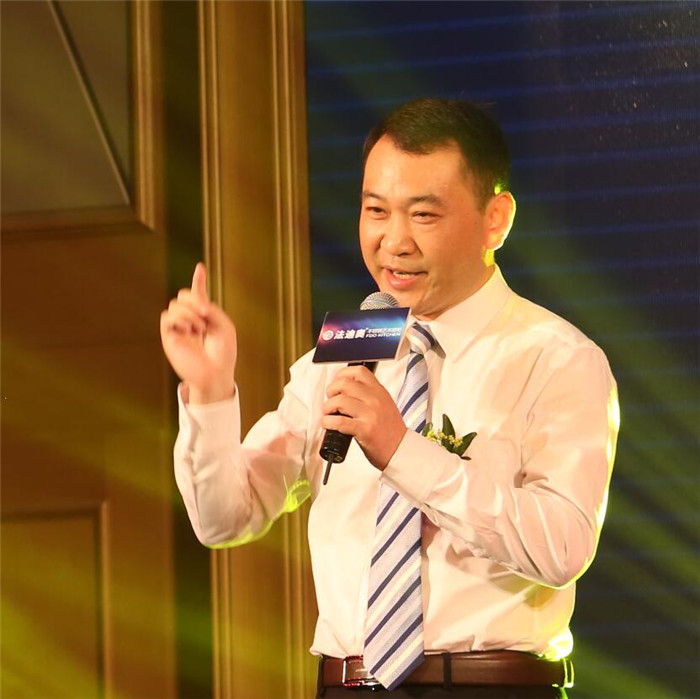 General manager of Fadior gave the comprehensive strategic planning
Mr. Jiang Guangming, general manager of Fadior launched the 2018 annual development strategy, hoping all the dealer and partners across the country take the chance and move quickly to face the challenge.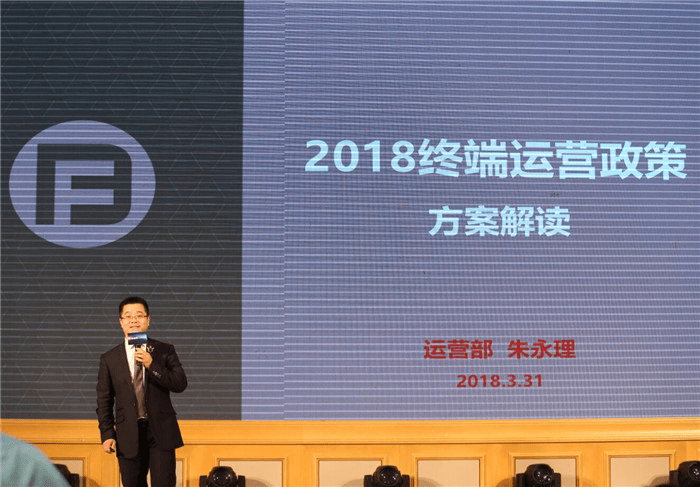 Mr. Zhu Yongli, explain the 2018 terminal policy for domestic dealer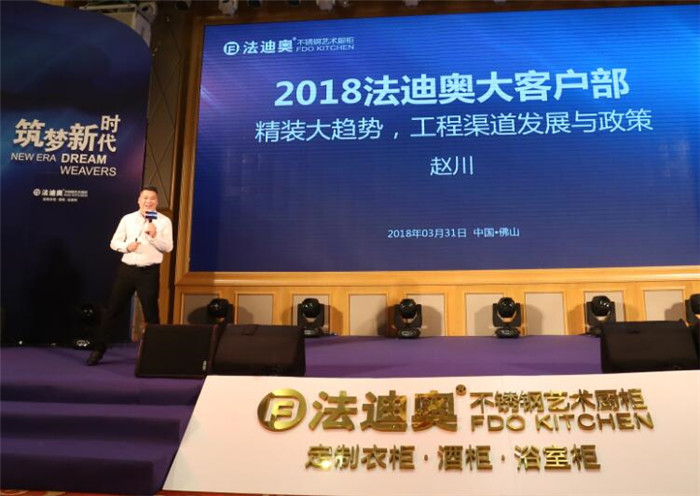 Mr. Zhao Chuan conducted an interpretation of the recruitment policy on how to develop the multi-channel and all-around development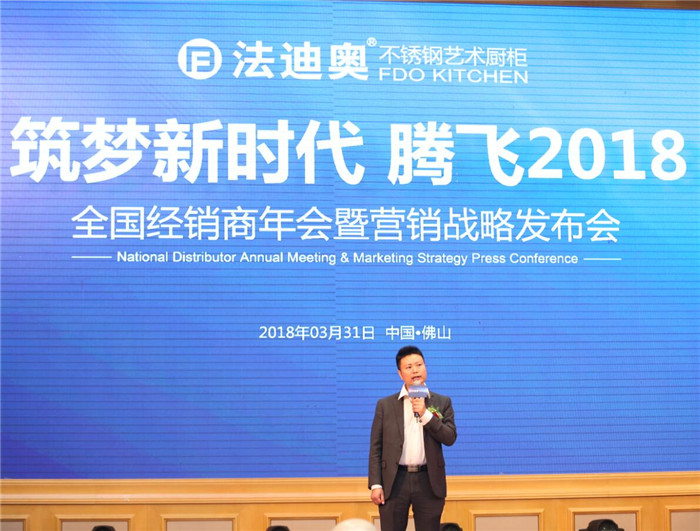 In order to solve the concerns of the dealers and ensure the smooth and service for terminal market, Mr. Xiao Liang, assistant of president, made a promise of background system protection, and gave a reassurance tto the vast number of dealers.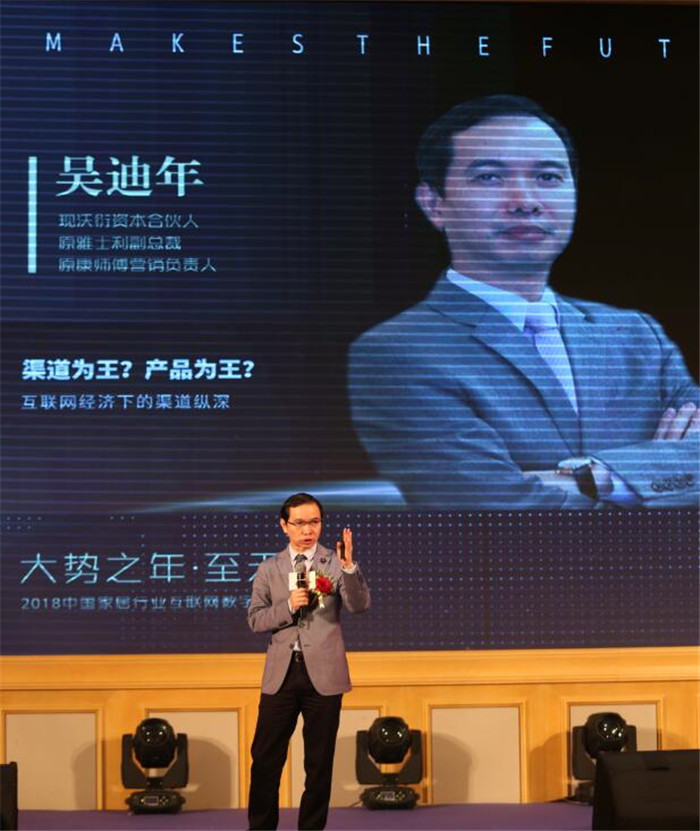 Mr. Wu brought with a 'consumption upgrade' sharing, pointing out how big brand won the market in the age of Internet economy.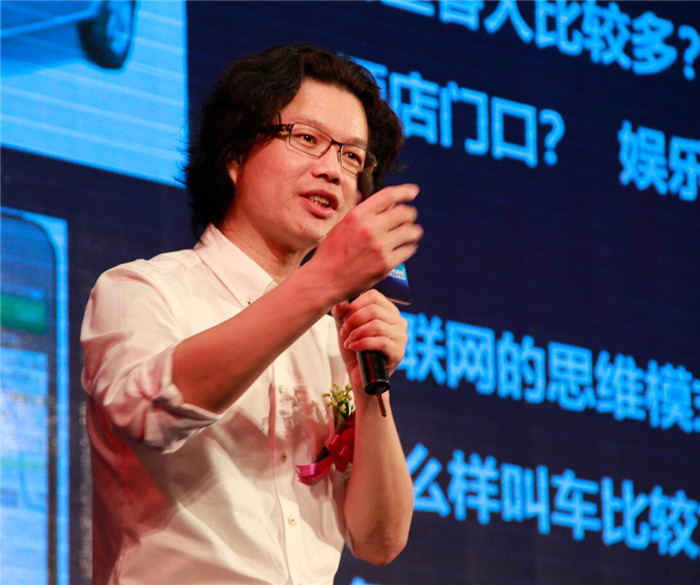 Mr. Yang introduced the big trend of VR technology, and how it will work with custom-made home. Fadior also build up deeper cooperation with Digital China to catch up with the trend.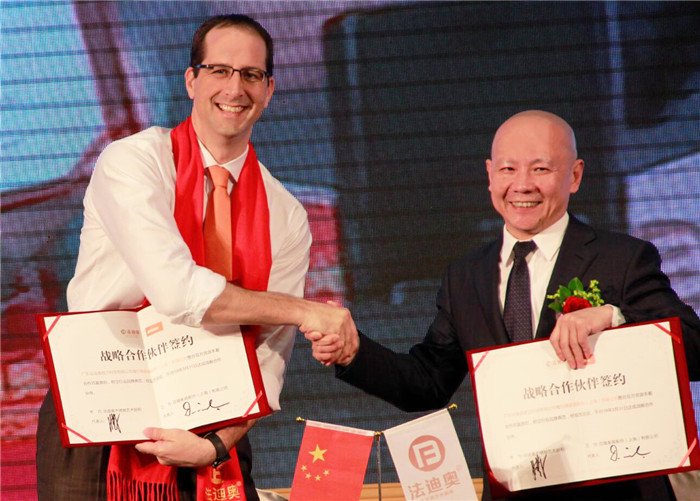 Fadior set up further cooperation with Blum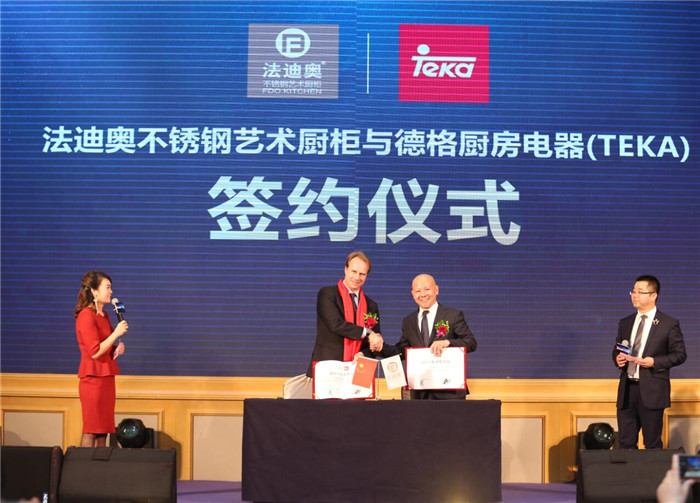 Fadior signed a strategic cooperation agreement with Teka, which is the world's largest maker of embedded kitchen appliances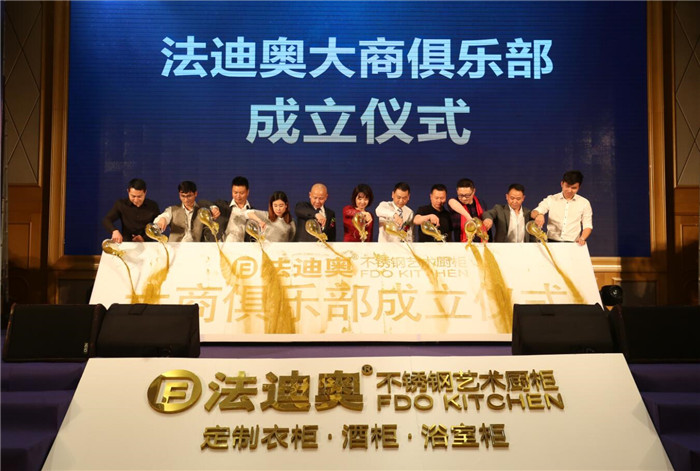 Unveil ceremony of Fadior Merchant Club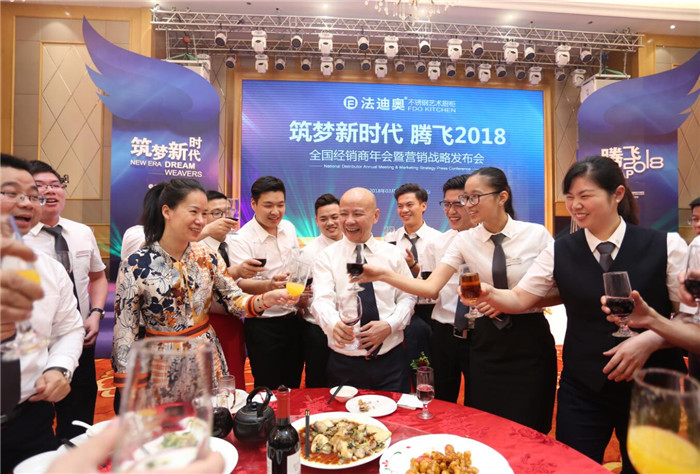 Toast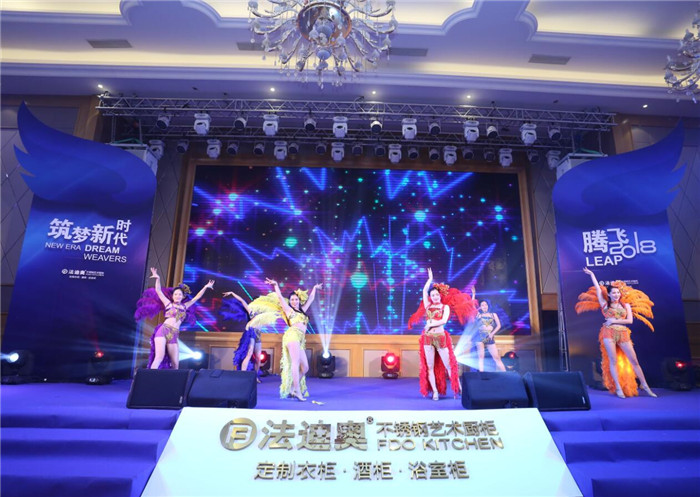 show
After the toast and great show, the dinner ended in a joyous and harmonious atmosphere, making a perfect end of the conference.