Recently, a news about one of Alibaba's employee died of leukemia and evident showed he rented a room which with excessive formaldehyde cause hot discussion on the Internet.
In January, 2018, Mr. Wang received an offer from Alibaba, then he did an orientation health check, which showed that all physical indicators were normal. In July, Mr. Wang felt sick and went to the hospital and was diagnosed with acute myeloid leukemia. On July 13, his condition deteriorated and died.
What cause a healthy man sick and died in six months? It points to the apartment in which he lived. Examining report showed that the apartment has ultra-formaldehyde.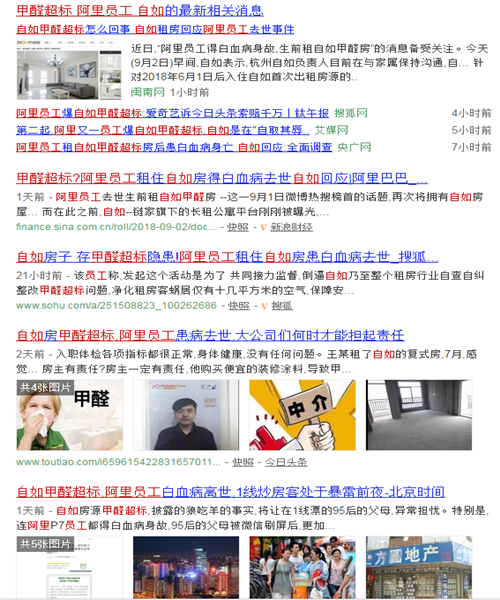 This news has once again aroused the concerned of the whole society about the safety and air quality. Formaldehyde is known to be the No.1 killer in house. There are several common sources of formaldehyde:
Wooden furniture (including wooden sofas, wardrobes, cabinets, etc.)

Decoration materials (including coatings, wallpapers, cement, gypsum, tiles, wood flooring, etc.)

Various adhesives (including flooring, wallpaper, wood-base adhesives)
Most people think that if the newly decorated house is left for a while, until the smell is gone means that there is no formaldehyde left. Well, it's not. Experts noted that the absence of smell represented only the loss of volatile substances, formaldehyde can keep releasing for 3-10 years. What we can do is to reduce it from the sources.
Fadior strictly follows the European E1 standard, provide "zero-formaldehyde" kitchen cabinet for every client. We provide three commitment for customers:
a) health material--#304 food grade stainless steel as base material, prevent you from harmful substances.
b) environmentally-friendly processing—no harmful adhesives are used in produce process.
c) safe installation—no need for any materials with formaldehyde while installing.
Choose stainless steel kitchen cabinet, live a healthy life. Fadior always aim to provide customers a healthy, safe and elegant kitchen.