Perhaps the most important feature in any kitchen is the cabinets. They occupy a large part of the kitchen and are usually observed when entering the room. Among all other kitchen items, cabinets are the most characteristic of the kitchen. Even floors, walls or ceilings do not correspond to the presence of a cabinet in the kitchen. Cabinets are the most important part of the full cost of the kitchen. With this understanding, it can be concluded that buying or creating a kitchen cabinet should be carefully planned. This is one part of the kitchen, which should not be neglected.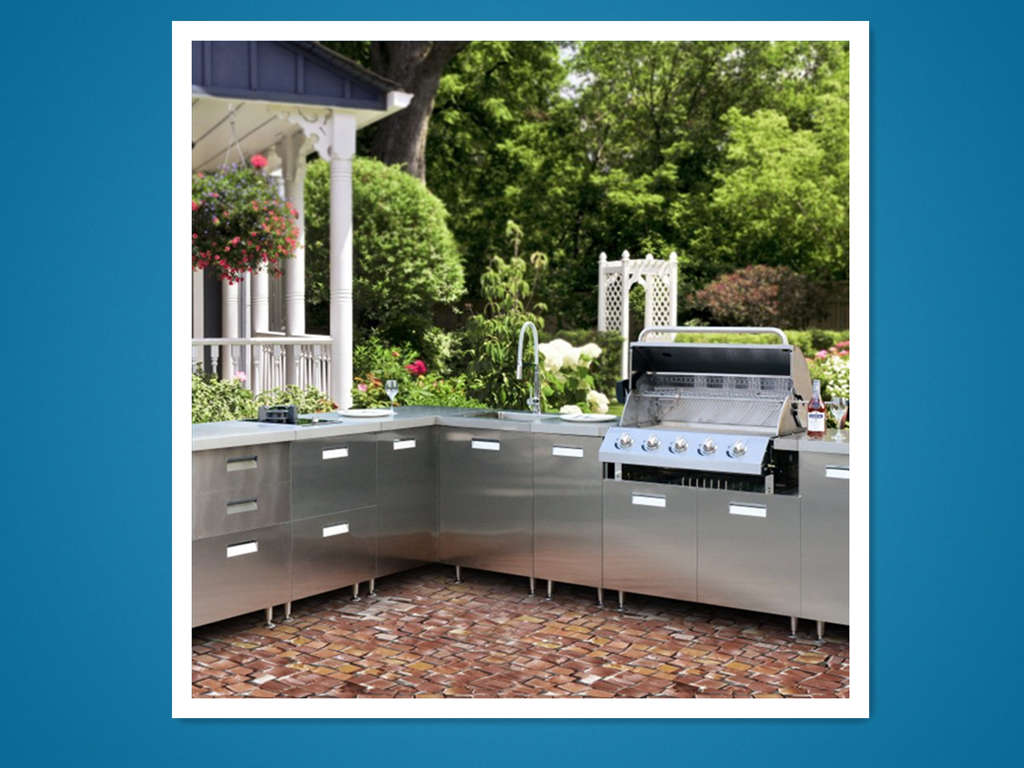 There are types of kitchen cabinets manufactured in the kitchen cabinet factory and custom-designed to fit a client's specifications. The best example of this kind is stainless steel kitchen cabinets. Stainless steel kitchen cabinets are a wonderful alternative to the daily wooden cabinets. It has become easier to find and is no longer just what you see in magazines. Many manufacturers now have stainless steel cabinets in their range and come in many sizes. The installation is no different from what you would do when installing a regular kitchen cabinet, no need for sophisticated tools. Thus, it is easy to create a unique pattern in the kitchen thanks to stainless steel kitchen cabinets
However, you can turn your kitchen into one of the most beautiful places in your home by installing new equipment in your cabinets such as kitchen cabinet knobs and pulls. The best thing is that you can install cabinet knobs and pulls cheaply. If your kitchen turns out to be bleak and dark, there is nothing like refurbishing furniture to bring life to your space to make your stay here more enjoyable. With a variety of Knobs or Pulls for Your Kitchen Cabinet for kitchen cabinets, there will be no shortage of options.
The knobs and pulls are moderately similar in the sense that you are using them to open and close your cabinet doors but their difference lies in their design and style. Knobs are designed so that you can hold them with your hand and are often protected with only one screw, which means that even fragile materials, such as porcelain and glass, can be easily used. When it comes to the pulls, they are often referred to as grip equipment and usually require two screws in place.
One might wonder why some cabinet knobs and pills cost a lot of cabinets, while they are small or even have simple designs. If you think about it, the cabinets, no matter how beautiful their designs are, are completely useless when you cannot open them at all. The kitchen cabinet knobs and pulls act like such as jewelry where their main purpose is not only to embellish your cabinets but to help you gain access inside.
Kitchen cabinet pulls designed to fit any type of cabinet both traditional and modern. Regardless of the size of the big or small the knobs or pulls you are looking for, you will find something suitable for your kitchen cabinets, especially when dozens of kitchen cabinet factory is producing different styles and sizes of knobs and pulls
When looking around for knobs or pulls for your kitchens, you'll find them in a variety of designs and styles. Some are characterized by simple, elegant and modern styles, while others have more complex designs where the ornaments or sculptures are integrated into the design to make them more prominent. They also come in different materials, such as metal, ceramic, plastic and even copper, depending on the kitchen cabinet factory. This means that you should take a few minutes to look closer. For a more recent look, it is worth noting the attractive benefits of the nickel-nickel cabinet as well as the stainless steel cupboards. As for the color of the handles, it is up to you perfectly. Regardless of whether you want something traditional or new, choose the color that best suits your preferences.
The shapes and handles of the cabinet are definitely worth considering. Some are circular shaped, while others have a diamond or square shape. For strokes, it can have a half-circle shape or even a rod. With many options available to choose handles and closet handles, it will not take long to get the best designs.
The Kitchen cabinet knobs and pull will add more appeal to your cabinets, regardless of whether they are in the kitchen, in the bathroom or anywhere in the house. Easy to install and easy to maintain, you can stream live in your dead furniture without spending thousands of dollars at all.