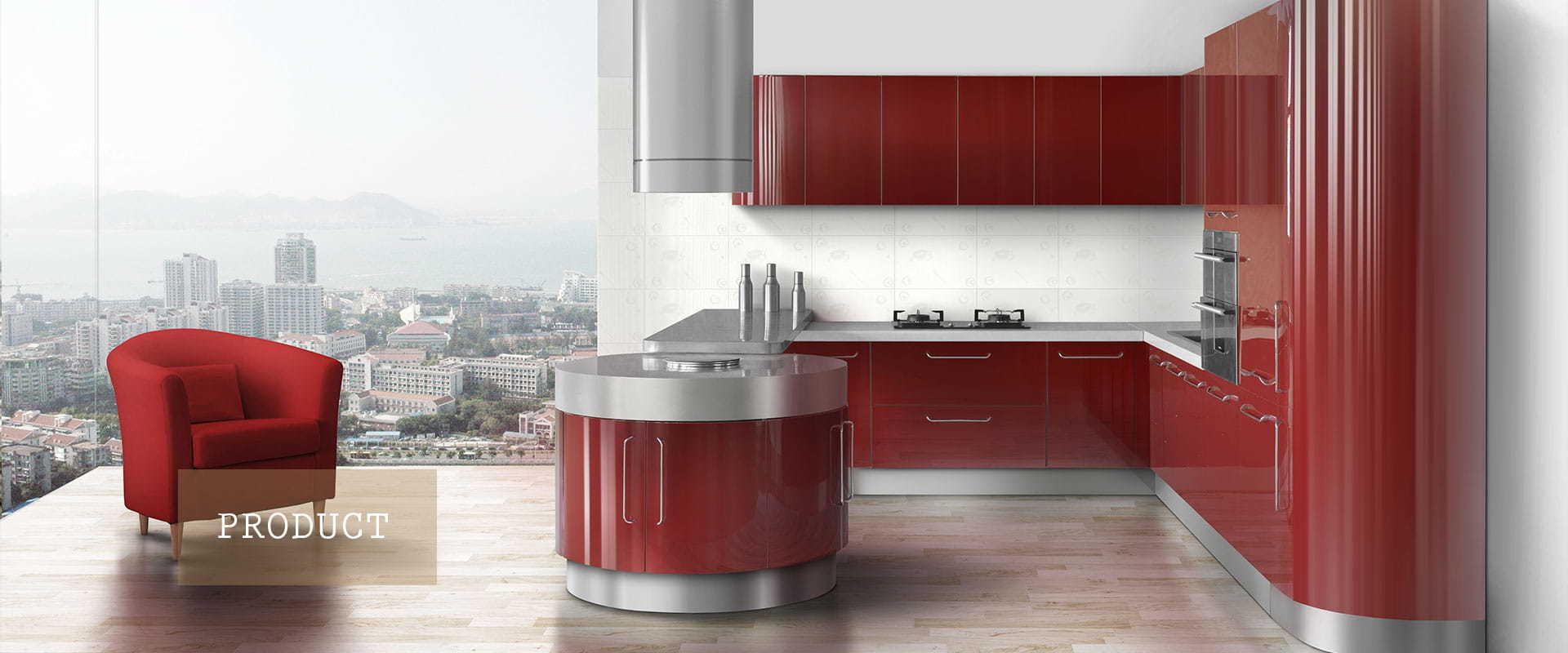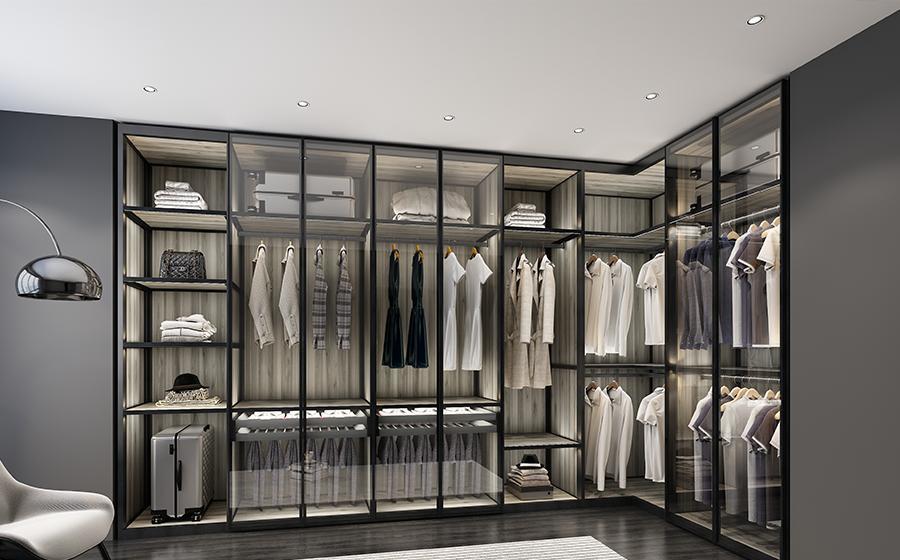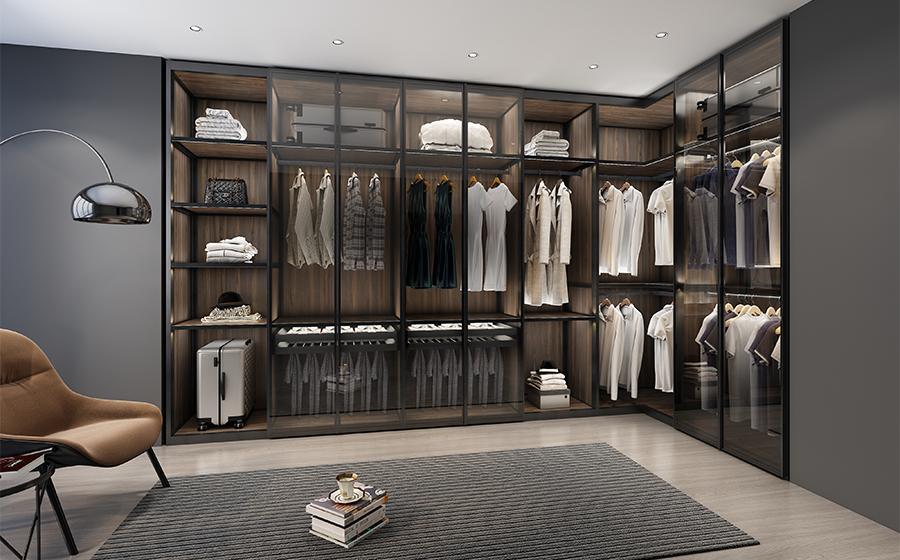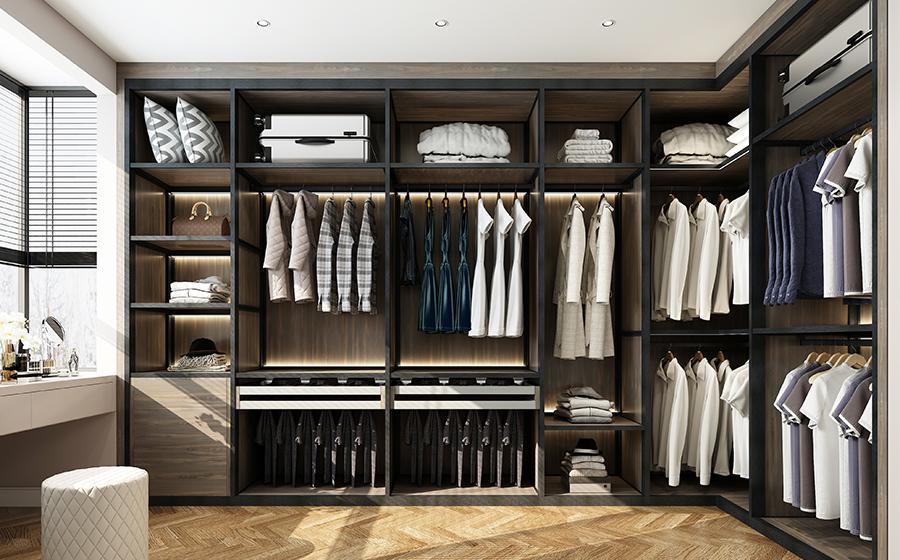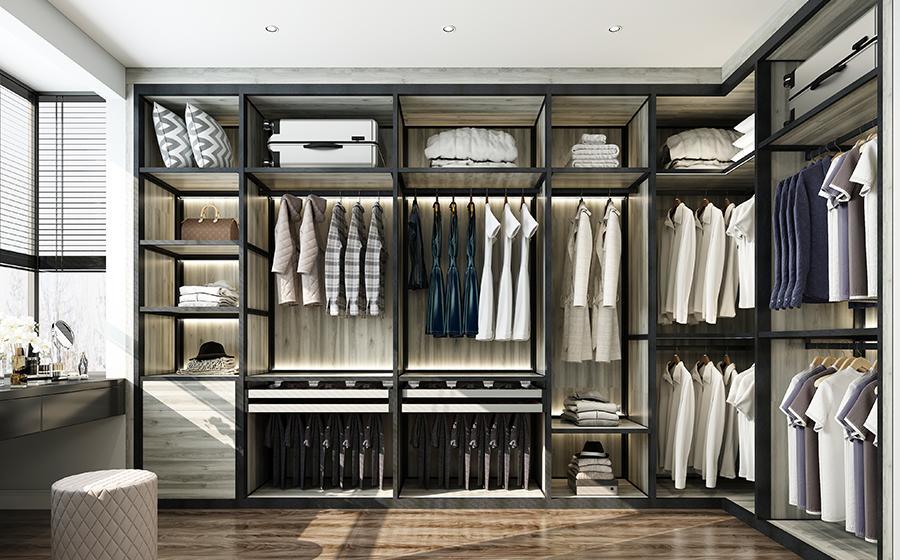 Fadior Premium Wardrobe - CR014
Brand Name: Fadior
Size: Customized
Place of production: Foshan, China
Door Material: optional, Aluminium/glass/leather
Carcass Material:Aluminium
Finish: painting/lacquer
Accessories: drawer, hanging rod, cane, trouser rack
CR014
Tea Crystal Glass, a touch of coffee color gives people both hazy and transparent feeling. The collocation of a wood grain cabinet and brushed metal frame, creating a luxurious lifestyle.
From now on, You deserve better.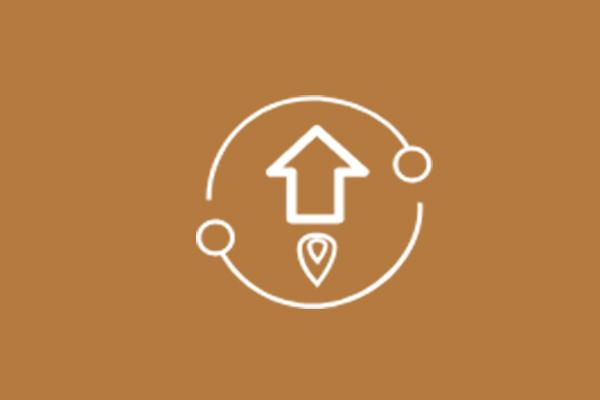 Seamless
Each carcass panel is exclusively formed by ONE single steel sheet without exposed welding points.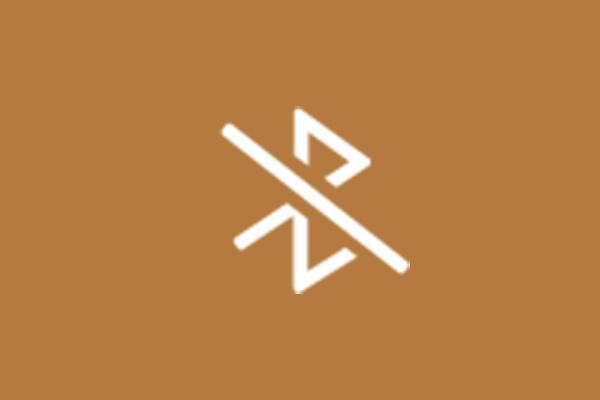 Anti-Dropping
Special-made trapezoid hanging system with capacity of up to 250KG.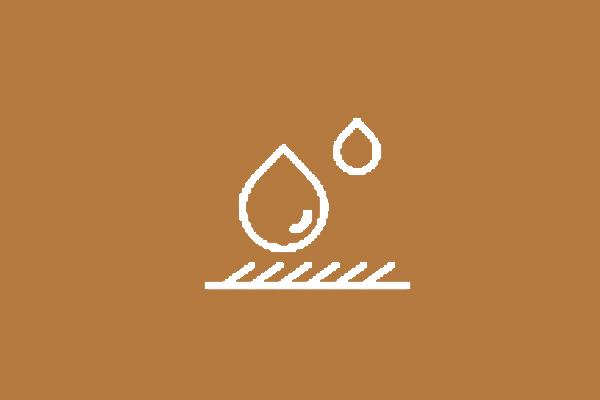 Water Resistant
Door and carcass material all are 304 grade stainless steel with aluminum honey comb filling, 100% water-resistant.
Various Finishes
Over 80 options of door finishes by powder coating and 220℃ heat baking.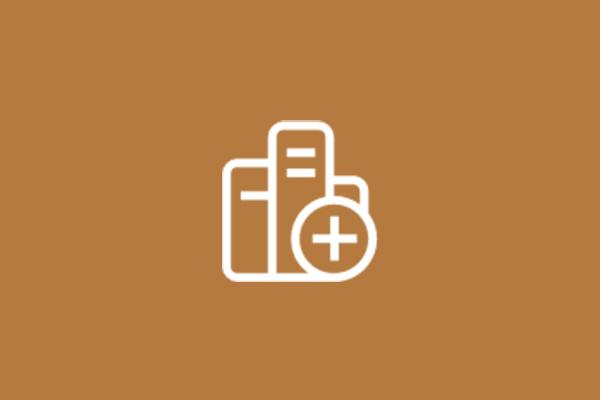 Silent
Shock-proof damping strips under countertop to ensure durability and soundless kitchen operations.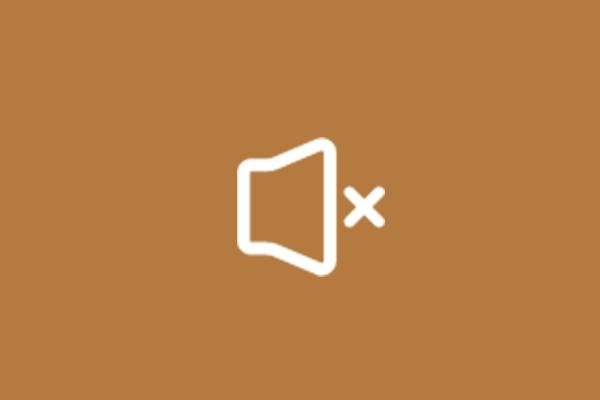 Hinge System
Soft closing Blum hinges imported from Austria with embedded Fadior ABS hinge hole structure to ensure door open-close for up to 200,000 times.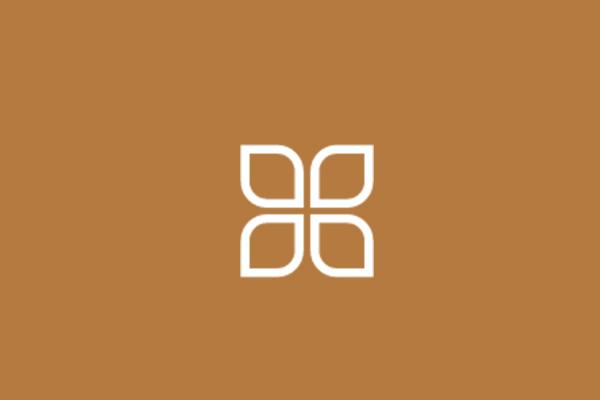 Ultra Flat
Ultra-flat panel with accurate 90 degree corners by computer programming and advanced CNC laser machine.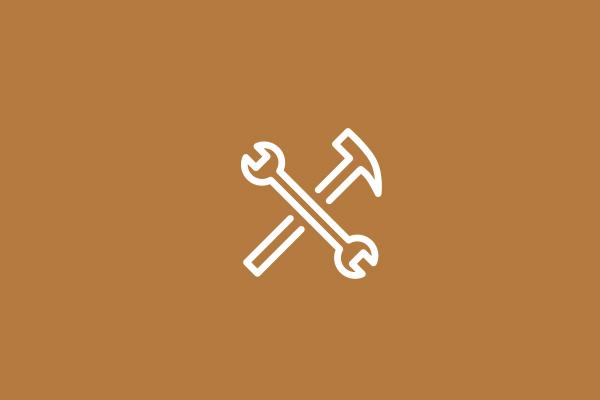 Micro-X Tech
Revolutionary Micro-X tech.to replace painting, eco-friendly with ZERO formaldehyde realeasing.
There are a lot of things to consider when choosing a custom made wardrobe. First of all, the type of clothes you buy is an important factor. You want to make sure you choose a company that makes clothes for professionals. It doesn't matter if you're just buying your regular work clothes or if you need to buy high-end clothes for special occasions, this is something you'll have to get from a reliable custom clothing dealer. You can also choose a custom made wardrobe if you need a larger variety of clothes. Whether you need coats for the winter, long sleeves for the summer, or jeans for the fall, your dealer can probably help you find what you're looking for.
When buying custom made wardrobe from a dealer, the quality of the clothes is going to be important to you. Look for a company that can give you a wide selection of clothes, without any middlemen getting in between you and the clothes. You should also know that the quality of the materials will matter a lot to you. A good wardrobe dealer will be using the best materials possible so you know you're getting the best clothes possible for your money. This also means they will be able to provide a wide selection of clothes for different styles and sizes.
Another important thing to consider when choosing a dealer is their after-sales service. Are they customer service oriented? Do they stand behind their products? If a dealer can't be bothered with their own customers, it's unlikely they'll be able to take good care of you. Dealerships that don't care about their own customers are usually not worth dealing with. They might also charge too much, or not deliver what they've promised.
If you're buying from an online dealer, you should also be able to ask any questions you have answered before you purchase your clothes. You should be able to get help from them easily if you need it or even clarify any points you might be confused about. When shopping with a non-personalized dealer, it can be difficult to ask questions or clarify things, but with a personal touch from a dealer, you'll feel more comfortable buying from them. You won't have to worry that they'll sell you something you don't really want, or sell you clothes that don't fit you well.
There are several other factors that go into choosing a good wholesaler, but we've covered the main ones here. In general, you should do your research and make sure you're getting a good deal. Read some customer reviews, talk to other people who have bought from the same store before, and check the background of the company. If it's been around for a while, you know they'll be able to deliver what they promise. If not, move on to another dealer.
One last thing you should consider when shopping with a custom made wardrobe wholesaler is price. If you're shopping for something that you need only once, or something you only wear a select number of times, then it doesn't matter as much as how much you pay. But for something that you want to wear multiple times, or something you want to keep as a collectible, it can matter. Paying retail can be expensive, so if you're going to buy one now, you might as well pay retail and save yourself some money later. On the other hand, if you're thinking about keeping your wardrobe safe for many years, or something like an old dress you never intend to wear, paying retail can be prohibitively expensive, especially since you may have to wait for a long time to recoup your investment.
CONTACT US


GD FADIOR KITCHEN & BATH TECHNOLOGY CO., LTD.
We are always providing our customers with reliable products and considerate services.
If you would like to keep touch with us directly, please go to contact us