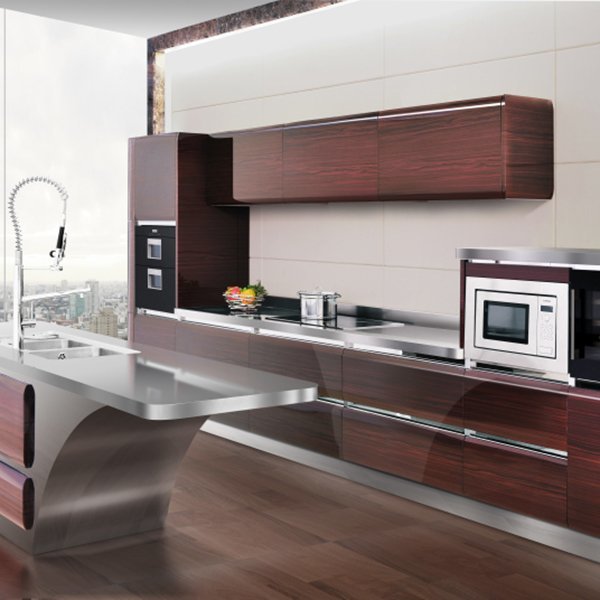 Designing the kitchen with the help of a professional is the best investment since you won't have to regret anything and to design the kitchen cabinets which your housing needs adequately has a real art in the longest period ever. Most homeowners make the mistake of avoiding the experts to help them design their homes. When you engage with kitchen professionals in top kitchen cabinet manufacturers, you will earn great dividends since the designers will offer you many benefits when they design your kitchen.
Why Professionals Should Design Your Kitchen Cabinets
1. Experience
All kitchen design professionals are the best in their expediter side. They will make your kitchen have a living design with great experience level which will benefit you. The experts of kitchen design understand the correct questions they need to ask for them to have great brief as well as the layouts, products, and innovations which will help them in ensuring the design of your kitchen cabinet meet the needs and lifestyle you want in function, storage, and aesthetic terms.
2. Knowledge
The designers in top kitchen cabinet manufacturers are knowledgeable about the layout, trends, installation, products, appliances, processes, innovations, and hardware which will improve your space. The designers can have your design rendered in some representations so you can visualize your finished products before they install your kitchen.
3. Professionalism
The designers are aware of everything which is needed when renovating the kitchen which may be a stressful, messy and dusty process. He can provide all guidelines needed for the entire process of renovation. They confirm everything is as expected since renovators often commence renovating their kitchen with no pieces of advice where they might make mistakes after they are done. They may mess on the flooring, trades coordination, and lighting. When you utilize the professional, such afterthoughts risks are minimized since the designer must view all kitchen renovation elements before starting the process.
4. Craftsmanship
The designers in top kitchen cabinet manufacturers have the designers who unrivaled in the issue concerning the hands-on experience. They offer good execution and planning as the skills they have in a long time as they have worked in various places, with different personal styles and clients. The designers can recommend the correct design type which will enable you to have your desired outcome achieved without any stress.
5. New Styles And Trends
Most cabinet designers are braver than you can think since they know which styles are hot and which ones aren't that should be avoided. They can advise a client concerning the latest materials which are trending with the techniques of space utilization that are new in the market. They have the essential and valuable experience and research when they help the homeowners in articulating their needs. The designer when employed, you will get a trendy look which cant fall out after sometimes and give you outdated kitchen at the end when you want your home sold.
6. Unique Functional Ideas
The top kitchen cabinet manufacturers' designers can have your ideas expressed to the kitchen space which gives them the best license of creativity in developing non-conventional concepts which based on the homeowner's requirements. It is the feature that makes one feel they are the best to work with since they easily incorporate some new ideas like pull-out pantries and spice racks which happen to be among new minimalist concepts.
7. No Mistakes Committed
When a kitchen designer makes some changes in your kitchen, they will be very permanent in that if you decide otherwise, changing the cabinet will be very hard than moving your sofa or any artworks in your wall. The homeowner may be seduced with cool-sounding technology piece or attractive designs, but for the designer, he/she will inform you if what you like is worth and whether you should buy or leave. The top kitchen cabinet manufacturers always follow some standards when spacing cabinetry, countertop sizing, and appliance locations which enables them to leave you good counter space at the cooktop with enough lighting at the sink.
8. Have Personalized Advice
The work of the top kitchen cabinet manufacturers is always to translate the ideas you have about your kitchen to reality. You should have the kitchen which fits your lifestyle, whether your home is busy, ou want entertainment, or have the gourmet chef. The general contractors have best personal experience on how to solve such problems of insufficient storage or light, poorly shaped space or a floor plan in bad condition and they will be fixed by the designers. The designers also have trading tricks which help in maximizing space where they will put in concern important information which includes enough electrical outlets in the kitchen.
9. Professional Kitchen Designers Are Beneficial Too
Anyone who is an expert in kitchen designing will always find themselves working in kitchens daily and not that they work today in kitchens and that is all, no they always are found in kitchens. They are always updated concerning developments of trendy kitchens, and they get familiar with the current technology as well. They are trained from various meeting to meet the needs of individual homeowners. They are capable of helping you to do away with common mistakes when remodeling the kitchen.
10. Licensed
The top kitchen cabinet manufacturers are all licensed, and you will be amazed due to their comprehensive understanding they have in kitchen aspects like mechanical systems, constructions, electrical systems, and plumbing. The designers always adhere towards the strict professional code of conduct and are within the local building codes, in their developmental field areas, and safety and environmental regulations. The licensed kitchen designers have without doubt many experienced years in kitchen designing, have attained some educational demands, and they are well with comprehensive practical and academics tests.
Having top kitchen cabinet manufacturers designing your new or renovating your old kitchen is the best thing you can do. They will leave you a long lasting, impressive kitchen that you can use over many years and still bid for them at the best possible prices when you want to move out. Doing your designing without a professional may be costly since you will be adding problems to the kitchen you need to look for a professional who will give you the satisfaction you need.