1. When choosing stainless steel kitchen cabinets, first should ask kitchen cabinet manufacturers showing quality inspection certificate for stainless steel kitchen cabinets materials.
Because the stainless steel plate is divided into many levels, and class determines the plate quality, most consumers have not professional knowledge for stainless steel plate; think that as long as the stainless steel is almost. This view is wrong. When consumer is choosing stainless steel kitchen cabinets, should try to choose material Commercial Stainless Steel Kitchen Cabinets plates, this kind of plate is more suitable for used in food processing.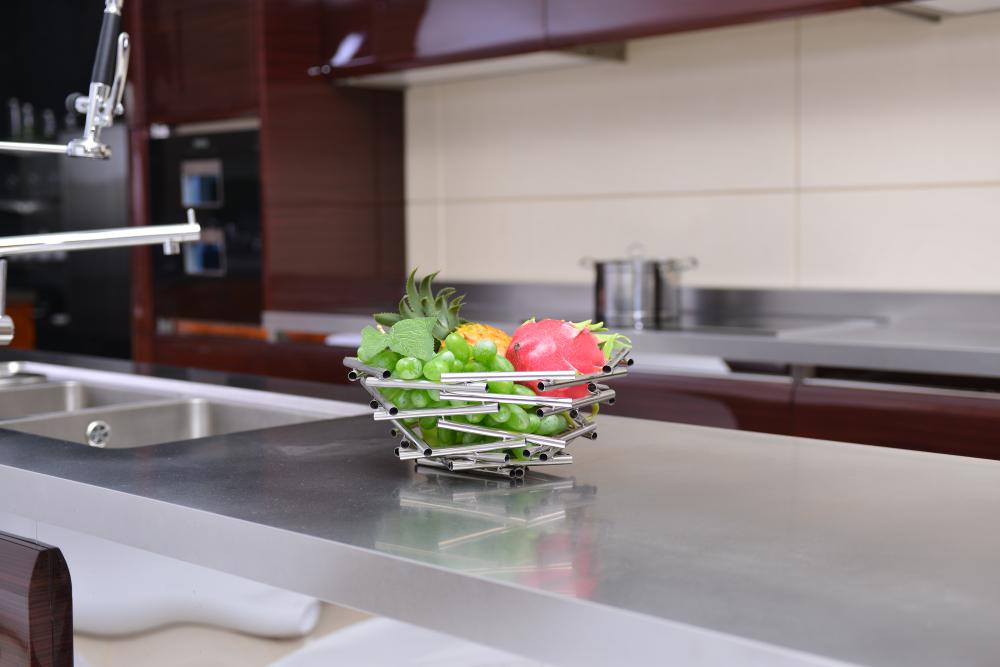 2. Attention to detail place of welding lines
Because stainless steel welding technology is used in combination in the production, therefore, when choosing the product, you should pay attention to see if these weld lines is uniform, smooth, especially to view the surface's welding process, absolutely cannot be broken welding, welding uneven phenomenon.

3. Pay attention to cabinet sealing side
Sealing side of high quality Stainless Steel Cabinets is exquisite, smooth, feel is good, flat wire sealing body is smooth, fine joint, no edge, no edges and corners, cannot have a cut hand feeling when touching the surface base. A good product is integrally molded, ninety degree folding, without solder joint edge, feels smooth, comfortable.

4. Attention to the overall cabinet assembly effect
Any size error of production processes will be manifested in the cabinet door, the door manufacturing by professional large factory is smooth vertical and horizontal, and the door gap is uniform. But the cabinet produced by substandard inferior manufacturer, the door is not straight, Gap is not uniform, many shape and sizes.

5. Check the drawer guide rail
Although it is a small detail, but occupy an important part of affecting the quality of cabinet. Due to the size of the hole and the plank error results in slide rail installation dimensions appears error, which cause the drawer pull is not smooth or around loose condition, also should note if the drawer gap is uniform.


6. Select drawing, embossing process surface
The surface for the special treatment, the surface has a strong anti scratch, anti deformation ability. Try to choose relatively thick stainless steel countertops, can prevent the deformation better, and cannot caused the surface surface deformed because of some object fall on the surface.