Previously, home buyers and architects focused only on the bedroom and dining room. In fact, the builders and architects did not pay much attention to the kitchens, as it was often considered the most neglected part of the house. However, now everything has changed. People have felt that the kitchen is not the only place to cook dishes, but the middle part of the house where memories are made. The concept of "Stainless steel modular kitchen" has become a new wave in the interior design and interior decoration industry. Here are just a few reasons why you should consider the stainless steel modular kitchen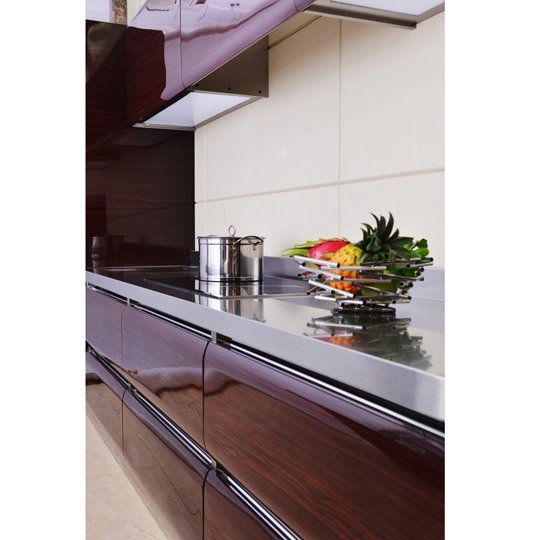 Assembly
This is one of the greatest advantages of modular kitchen. Stainless steel modular kitchen is very easy to assemble. You like flexibility in a wonderful way because you can move the entire kitchen, especially if you move around. You can repair or change the kitchen at any time without affecting other parties.
Adjustment
Stainless steel modular kitchens are usually tailored to the needs of customers. Depending on your personal preferences and the space available, the kitchen can be designed according to your wishes. The kitchen can be easily coordinated by colors or you can even choose a design that contrasts the whole theme of your home. This way, you can customize the entire area and work within the specified budget.
Easy to install
Unlike a traditional kitchen unit, stainless steel modular kitchens are installed by assembling the set of prefabricated cabinets. It would, therefore, be easy to assemble and re-fit a modular kitchen. If work requires frequent replacement, stainless steel modular kitchens are a perfect choice. You can even adjust the look to the new room. You just have to talk to a salesman or a designer about it.
Space savings
A stainless steel modular kitchen has shelves that can save space. In small rooms and small corners and shelves can be seen. There are others where you see them hanging from the door. You can easily attach your devices to racks or walls. Decor is an excellent option, especially if you have a small apartment.
Convenience
In the traditional setting, the carpenters were hired to make the kitchen in their home. The approach costs a lot of time and inconvenience to the owner. Stainless steel modular kitchens are built inside a factory and then easily installed in your home. All you have to do is place an order, and the installation will be completed within a month or more.
Beauty
Stainless steel modular kitchens have many puppies and modern design. They are elegant and refined, and there are also the soft and modern models you can choose from. There are also many models with great aesthetics and functionality. There is nothing wrong with having a good kitchen.
Storage
Storage is always an important thing in the kitchen. Stainless steel modular kitchens have drawers, cabinets, and shelves for more efficient storage. Then you can organize your articles, making working and cooking in the kitchen efficient and light. If you are a city resident in which space is of particular importance, stainless steel modular kitchens can offer a spacious kitchen area. Individually designed compact modular kitchens with shelves, cupboards, drawers and other built-in devices will increase total storage space. In addition, it helps keep your kitchen clean and tidy.
Created just for your home
The main advantage of stainless steel modular kitchens is that it is tailored to your needs and requirements. In fact, these modern kitchens are designed according to the size and appearance of your cooking space. Some of the most popular layout options include straight, L-shaped, U-shaped, island and many more. You can also choose the material, finish, and color of the kitchen cabinets that fit the rest of the house decor.
Design
Stainless steel modular kitchens are smartly designed to keep things that are commonly used in very comfortable kitchen positions. You can also separate the cooking and cleaning areas.
Conclusion
Today, the stainless steel modular kitchen is considered the latest trend in decorating the house. Its innovators believed it would make cooking much easier and more fun than boring. In fact, most people who joined these projects in the kitchen enjoy their work in the kitchen, rather than being forced into it. The added attention of brilliance improves your mood and morale.